U.S. tech giant CDW: Our 35% stake in Kelway cost us $86.8m
CFO: But if we consume remaining shares 'it'll cost us more'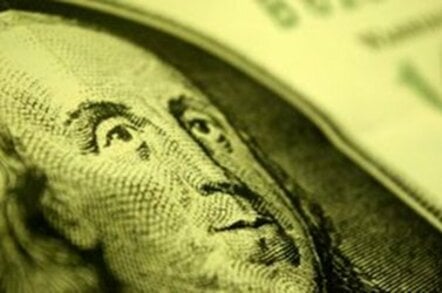 The minority stake in Kelway cost US channel titan CDW $86m, but if all goes according to plan, it anticipates having to cough proportionately more to buy the remainder.
As exclusively revealed by us in November, sales steamroller CDW – the largest channel partner on the PLANET – bought 35 per cent of Kelway with an option to buy the rest from June.
On a conference call last night to discuss Q4 results, Ann Ziegler, CDW's chief beanie, gave some details about the deal.
"All in, we paid $86.8m including fees and expenses," she said.
The Kelway deal was a leveraged management buy-out with CEO Phil Doye pocketing a wedge of cash and increasing his stake in the business to 56 per cent.
Other recipients included MD Dan Laws, who was given six per cent in the company while the senior managers pocketed three per cent.
Former private equity investor Core Capital claimed at the time last autumn that it had bagged £76m for its 29 per cent shareholding.
As part of the deal, CDW has an option to buy the remaining shares in Kelway from June 2015 to June 2017, this is a "right" but not an obligation, said Ziegler.
"The price we paid in November reflected Kelway's capital structure at that time. Our call option includes agreed upon valuation multiples that sit just within a narrow range of Kelway's performance.
"Given this and the fact that Kelway's leverage may change should we move ahead with our call option, the $86.8m we paid… will not be directly comparable to the price we would pay for the remaining stake, which would likely be higher due to improving performance and debt pay down.
Kelway's current fiscal ends next month and it hasn't made one acquisitions in the last year, so rivals will be interested in organic expansion rates.
Ziegler also revealed that Kelway contributed $1.2m of "equity investment income" to CDW during the remainder of CDW's calendar fourth quarter bottom line.
Asked by financial analysts if the strength of the dollar versus the British pound was a concern, she said "at this point" the input to financials from Kelway was a "relatively de minimis part of the business", and currently there are no plans to hedge.
CDW sales for calendar Q4 were up 12.4 per cent to $3.05bn but net profit was down 13.8 per cent to $51.8m. For the year, sales climbed 12.1 per cent to $12.07bn, and net income was $245m, up more than 80 per cent. ®
Sponsored: Minds Mastering Machines - Call for papers now open