Capita gobbles up more public sector pie
Another win for outsourcing giant alleged as SMEs allege it short-changed them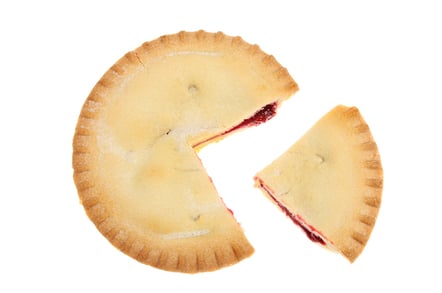 Controversial outsourcing goliath Capita has been handed yet another slice of the public sector pie – having bagged a joint venture with the Department for Environment, Food and Rural Affairs expected to generate £700m.
Capita will acquire a 75 per cent stake in the running of the department's Food and Environment Research Agency (Fera) for £20m. Fera currently generates annual turnover of around £40m and provides scientific services to government and commercial customers. It employs 400 scientists.
The company said the deal was "in support of the government's programme of commercialising certain public assets".
Andy Parker, chief executive of Capita, said: "This market is full of opportunity and we anticipate cumulative revenue to the joint venture to progress to at least £700m by year 10."
The company has won a number of public sector deals to date. Last week it was awarded one of three spots on the £5bn NHS Lead Provider Framework for Commissioning Support Service framework.
However, Capita yesterday came under fire when small companies alleged that it had short-changed them through its dominant position in its pan-government civil service training contract.
The Independent yesterday reported that a group of 12 companies are pushing the Cabinet and National Audit Office to open an investigation into a number of allegations against the company.
These include allegations that it routinely paid invoices late; took excessive fees for administering contracts; and included "non-compete clauses" in contracts with SMEs, preventing them from getting further work from the government without the explicit permission of Capita.
The company said in a statement:
Capita has an excellent track record of working with and engaging SMEs and refutes any allegations that it has acted wrongly in this matter. For example, under the Civil Service Learning contract, 59% of training has been awarded to more 400 small and medium sized companies, representing 70% (£45m) by value of supplier invoices.

Non-compete clauses were a measure requested by the client (Civil Service Learning), initially to enforce the model with Government departments. Civil Service Learning and Capita have recently agreed to remove these clauses now the framework is being used by departments as Government originally intended.

Capita is currently paying more than 92% of valid invoices on the contract within 30 days (and the average is 28 days).
®
Sponsored: Minds Mastering Machines - Call for papers now open