Worried you got PINK EYE when you shook hands? Doctor Google will see you now
Doc – why haven't I got housemaid's knee?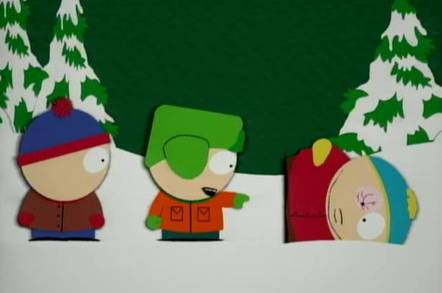 Data-scraping ad giant Google is to begin serving up what it claims will be more "relevant" search results for netizens who seek information about medical conditions online.
Chillingly, once Google users tap their perceived ailments into Mountain View's search engine, the company has promised it will be "easier to do more research on other sites around the web, or [know] what questions to ask your doctor".
The Chocolate Factory's product manager Prem Ramaswami admitted that – until now, apparently – searching Google for answers to health-related questions was idiotic.
"Maybe a co-worker shook your hand and later found out she had pink eye, so you looked up 'pink eye' to see whether it's contagious," he blogged. "Or maybe you were worried about a loved one – like I was, recently, when my infant son Veer fell off a bed in a hotel in rural Vermont, and I was concerned that he might have a concussion.
"I wasn't able to search and quickly find the information I urgently needed (and I work at Google!)," he added.
All that has now changed, however, because Google has consulted some experts, having been long aware of the lucrative oh-my-god-am-I-dying? online snake oil business.
Apparently, one in 20 searches* via Google's dominant service involve seeking answers to health-related issues.
Google said its Knowledge Graph app would offer "relevant medical facts right up front". Ramaswami added:
We worked with a team of medical doctors (led by our own Dr Kapil Parakh, MD, MPH, PhD) to carefully compile, curate, and review this information.

All of the gathered facts represent real-life clinical knowledge from these doctors and high-quality medical sources across the web, and the information has been checked by medical doctors at Google and the Mayo Clinic for accuracy.
Medical professionals have moaned for a long time about the Google effect on their patients, who follow spurious links via the search engine to help them with their "research" prior to a visit to the doctor's surgery**.
Google – keen to swerve sueballs – warned that its freshly rejigged search results, which will initially be rolled out in the US to English-speaking folk, were not intended as medical advice but instead for "informational purposes only". ®
* Based on that criteria, why on Earth hasn't Google attempted to, er, warm up the porn biz – and perhaps name the service Fluffr? Paging #VultureTRENDING.
** Docs may want to take a leaf out of Jerome K Jerome's book Three Men in a Boat by prescribing the following to anyone who uses Google to determine what is wrong with them.

Naturally, this does not extend to housemaid's knee.
Sponsored: Detecting cyber attacks as a small to medium business