Azzurri waves bye-bye to more directors
Ops man Du Toit retires, mobile sales biggie White splits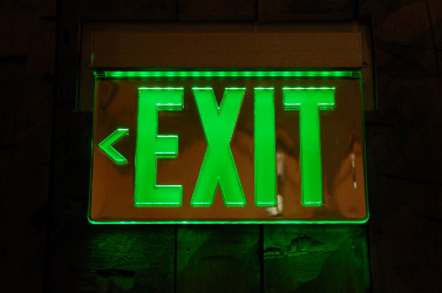 Azzurri Communication is on the hunt for an ops director following the departure of David Du Toit, who we are told has returned to his native South Africa to embrace the joys of retirement.
Du Toit pitched his tent at the south coast-based integrator in September 2012, brought in by former CEO Vim Vithaldas, who was himself instated by the banks following a big write-down of debts.
Vithaldas exited last summer, so it always seemed like a matter of time before Du Toit would follow suit, which current CEO Chris Jagusz today confirmed is the case.
"We are just recruiting now and expect to make an announcement in the next six weeks," he told us.
In another recent move, Azzurri entered into a reseller agreement with EE, diluting its previously exclusive deal with O2. Prior to this it restructured the mobile unit into three teams: small business, enterprise and new business.
As a result, Jagusz confirmed it has parted company with Richard White, sales director for mobile, commenting that "Richard left the business, but it would be unfair to go into the details".
The three mobile teams are run by Caroline Southall (small biz), Ross Francis (enterprise) and Antony Vigar (new business). There are over 40 salespeople below them, Azzurri claimed.
The business split with numerous senior staff in the last three years as the organisation lost its way, reporting shrinking sales and growing losses, caused by a crushing debt burden and the recession.
Departures included sales director Martin Flick, now CEO at Olive Communications, head of major bid sales Nick Beardsley, who is also at Olive, Steve Caltow, former customer services and technical support director, one-time ops director Steve Clarke and professional services director Stewart Williams.
Azzurri's banking syndicate has written down £282m in debts, and is now facing £25m of interest bearing debts, which makes repayments more manageable.
Jagusz was appointed early last summer, but started in September, and has experience in the telco sector, having worked at SSE Telecom, BT Wholesale, Daisy Group and Six Degrees. ®
Sponsored: Detecting cyber attacks as a small to medium business