Fancy radio maker Motorola Solutions reportedly seeking a buyer
Chatting with investment firms and defense contractors, sources say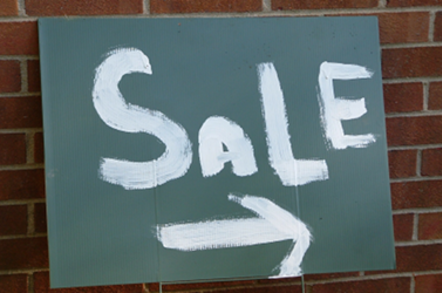 Motorola Solutions is looking for a friendly company to take it under its wing, a new report claims.
The firm – which was created when the old Motorola was split into two companies in 2010 – makes two-way radios and other communications equipment, primarily for governments and public safety outfits.
That could explain why it has reportedly been talking buyout with the likes of General Dynamics, Honeywell, and Raytheon, each of which does brisk business with the US public sector.
Private equity firms have also been approached, according to a report by Bloomberg.
It wouldn't be the first time a piece of the old Motorola was gobbled up by a bigger player. The other firm created in the 2010 breakup, Motorola Mobility, was acquired by Google for $12.5bn in 2012, which then palmed it off to Chinese PC maker Lenovo last year for a quarter of what it originally paid for it.
Motorola Solutions also unloaded its division that made radios and Wi-Fi kit for enterprises to Zebra Technologies last April, in a deal valued at $3.45bn.
No target price for a buyout has been mentioned, but Motorola Solutions currently has a market capitalization of around $15.2bn, and some analysts feel it is undervalued.
It could maybe use the backing of a buyer with deep pockets and good government connections to help it grow its business, though. In the fourth quarter of its fiscal 2014, which ended on December 31, its revenues were flat from the year-ago quarter, and its revenues for the full year were down 6 per cent compared to 2013.
Bloomberg's anonymous sources did not give a timeframe for when a potential sale might close but said that no transaction is imminent and that talks have been going on for several months.
Motorola Solutions declined to comment on the matter, dismissing the report as "rumors and speculation."
Investors seem to think there's some merit to it, though. The company's share price jumped by more than 8 per cent in after-hours trading on the news. ®