Uber hits PANIC BUTTON after India threatens to BAN dial-a-car firm
New app version offers direct line to cops – IF it's running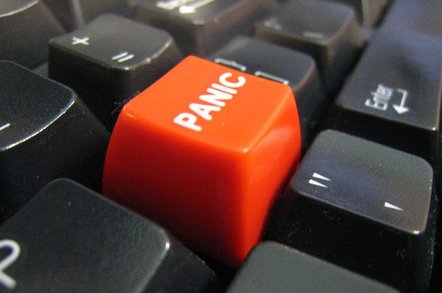 Dial-a-car outfit Uber is addressing safety complaints in India by giving users a "panic button" to call police, amid reports suggesting the service may soon be banned in the state of Maharashtra, where Uber operates in the cities of Mumbai and Pune.
The company said in a blog post that it will offer users the option to contact police with the press of a button, should their ride go awry.
The feature, Uber said, is slated to go live for Uber app users in India on February 11.
The SOS button is one of a number of new precautions Uber's Indian division has enacted after one of its drivers was accused of raping a passenger, which led authorities in New Delhi to issue a temporary ban on the service.
The move comes after the Times of India reported that Maharashtra state transport commissioner Mahesh Zagade was mulling a ban on the Uber app.
Uber said it has submitted data on all its drivers in the country to the transit department and traffic police to screen out those with a history of criminal offenses, and it has also begun conducting additional background checks via First Advantage, a global screening firm.
In addition, Uber said that it will offer a "safety net" feature in its app that will allow users to share their location with up to five other people.
The installation of panic buttons in vehicles was cited by the TOI as one of the key measures local authorities want Uber to take in order to operate in India. The company, however, argues that because many of its drivers operate with multiple companies and services, a software button is more practical than installing physical buttons in cabs.
Uber also said it will hire a dedicated response team that will contact police when a passenger activates the panic button – or, as Uber puts it, to "assist local law enforcement officers during distress situations."
Uber drivers behaving badly is hardly a problem that's unique to India. The car service has been sued in the US by the National Federation for the Blind for allegedly mistreating and discriminating against disabled passengers, and in San Francisco Uber drivers have been charged with assault for allegedly attacking passengers.
And, as if Uber didn't have enough headaches, it may soon face a competitor that has no such headaches with its drivers. Google is said to be working on a car-hire service that would directly compete with Uber, only with the Chocolate Factory's autonomous cars doing the driving. ®