IBM chasing ex-staffers for $20 payments
Big Blue jobs shifting under PYRAMID SALES SCHEME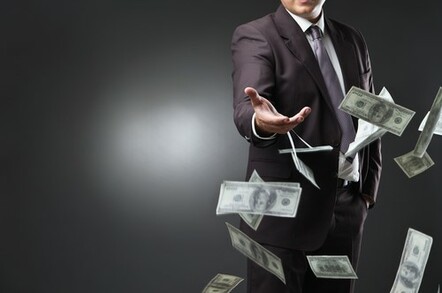 IBM's nasty round of job-shedding is in part due to a pyramid scheme, in the form of a new Digital Sales Center in Cairo, Egypt, home to the nation's most famous pyramids.
IBM's not being shy about why it's making new investments in Egypt: its canned statement about the new facility features the CEO of the Egyptian Information Technology Industry Development Agency (ITIDA) bragging about his nation's "... low cost, skilled talent pool … accent-free multi-lingual capabilities, as well as its strong technical competencies."
IBM says it plans to hire 800 people in Egypt, as part of an effort to " transform the way IBM digitally engages with clients and business partners across 70 countries in the region." That transformation will see "A specialized IT sales force will provide services to IBM clients in Arabic, English, French and Portuguese".
While all that's going on in the land of the Pharaohs, former IBM staff are complaining that the company is pursuing them for tiny sums after it fires them.
Edited posts to a site maintained by the Union covering IBM members offer up tales such as a staffer being sent a bill for US$21. Figuring out why his former employer felt it was owed such a sum took several hours of IBM time, a rich irony given the company's drive to cut costs. Another post tells of a request to a recently-fired staffer for a $534 payment, to correct an error IBM made.
The site also offers many posts suggesting IBM's firings are targeting older employees, often at level eight on the company's ten-step pay scale. That's interpreted as an effort to remove well-paid employees and perhaps tip the average age of IBM's workforce down a few years.
The Alliance, the Union for IBMers, has an obvious interest in making Big Blue look as bad as possible, so keep the salt handy if you visit the site. But IBM can hardly make things look worse than the recent deluge of cash showered on CEO Ginni Rometty, who also cashed in by recently offloading millions in shares.
Those losing their jobs, often after decades of service, report their final payout is 26 weeks salary. ®
Sponsored: Minds Mastering Machines - Call for papers now open