Rumours of on-premises software's demise greatly exaggerated
Microsoft commits to another version of SharePoint for your bit barn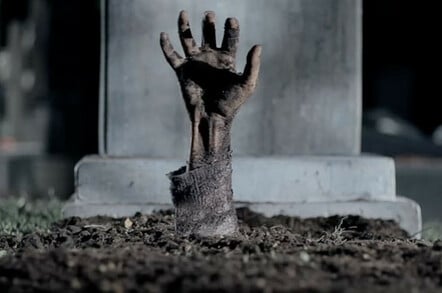 Microsoft has let it be known that it will create another version of SharePoint, and release a version of it for on-premises operations.
"We know that the move to cloud doesn't happen all at once," Microsoft writes , adding "While we've seen growing demand for SharePoint Online, we recognize that our customers have a range of requirements that make maintaining existing SharePoint Server deployments the right decision for some."
Wherever it runs, Microsoft promises SharePoint will offer a new feature called "Delve" that sounds like an enhanced search facility. There's also an enhanced Portals offering in the works, the first of which will focus on knowledge management. Redmond's also flagging more APIs, so that SharePoint can suck it and see with the rest of Office365 and plenty of other data sources and destinations.
There's also a statement of intention that this will all be delivered in a hybrid model, a non-surprise of a position given Office365 is herding productivity suite user to the cloud.
It's no surprise that Microsoft's persisting with on-premises SharePoint, as many users have lots of data – often large files - managed by the application. Going cloud-only would likely make for an inferior user experience for those sucking down 20MB files a few times a day.
Microsoft is, of course, keen to turn users into locked-in subscribers of as many services as possible, rather than mere licensees who can front up every two years to ask sir for less. Hybridising SharePoint means Microsoft has a chance to pull that off while also retaining its bit barn presence, a neat double act if ever there was one. ®
Bootnote: First commentard to figure out the image is clever.
Sponsored: Minds Mastering Machines - Call for papers now open