IBM's research arm grabs BIG CHIP BRAINS from systems team
Big Blue focus now on design and development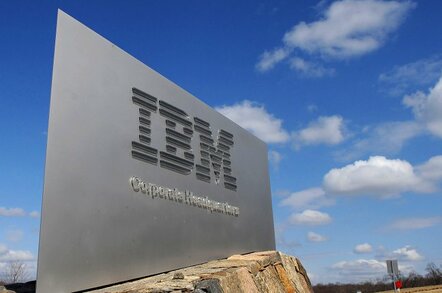 A team of 220 big-brained chip designers are to shift from IBM's Systems & Technology Group to its Research arm as the company continues the process of selling off its chip division and dishing out the cash to CEO Virginia Rometty.
The engineers and scientists will work on an IBM Research scheme funded by Big Blue at State University of New York Polytechnic Institute.
"The work that these engineers will conduct at the State University of New York Polytechnic Institute reflects IBM's long-term commitment to inventing the future of microelectronics," said Dr John Kelly, IBM's senior veep, Solutions Portfolio and Research.
The scheme is part of IBM's $3bn project, announced in July 2014, which focuses on the development of basic materials science to make it possible to shrink semiconductors to seven nanometres and beyond.
As reported by El Reg recently, it certainly pays to be on the exec team at Big Blue right now, even though it is cutting its cloth according to the new era of cloud, mobility, social, analytics and security by chopping thousands of job.
An SEC filing showed Rometty and her generals each pocketed millions for 2014 despite the company reporting top-line declines for 11 consecutive quarters and a sliding market cap.
The filing showed Rometty took home a bonus of $3.6m (she refused one in 2013, citing disappointment at the company's output) on top of $1.6m in wages and a $5m incentive target: a total cash wad of $10.2m.
IBM is shifting its chip focus to design and development and is "selling" its microelectronics business to Global Foundries, although the sale will involve Big Blue quietly handing Global Foundries $1.5bn so IBM can get the loss-making chip division off its hands. ®