Bosch boss wants more Bongs
Deutschland's future ist alles über Uber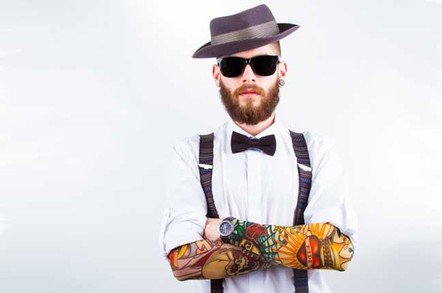 The chief executive of Teutonic multinational engineering and electronics titan Bosch wants German industry to be more like Uber.
The high-tech industrial group earned €48bn in 2014, employs 290,000 people, and spent €4.7bn on R&D.
By contrast, Uber has received $4.9bn in funding so far, the bulk of which followed a $258m investment from Google, and employs a "no profit" model to compete with the regulated sector of the market in which it competes.
Its "employees" take on greater risk, all the running costs and forgo many of the customary employee benefits, thus reportedly leaving many with a take-home around the level of the minimum wage.
Nevertheless, Uber's Gospel of Disruption has impressed Bosch's scientifically minded CEO.
A trained physicist, Volkmar Denner described Uber as "not a revolutionary technology, it's a business model innovation — and there we are not good enough yet," the FT reports.
Europe needs investors prepared to forgo profits for years, he adds, citing the timidity of the investment culture. He wants more risk-taking VCs, we'd suggest not unlike El Reg's Steve Bong, a vigorous defender of Uber.
It should be noted that VCs earn their rewards for high-risk investments by rapidly increasing their demand for the investment and disposing of it: "exiting" means finding another buyer, either through IPO or sale.
Uber has received almost $5bn in investment but its last funding round valued the company at $41bn. If it sells for even half of that, investors will have made at least a 4x return, with early backers such as Google pocketing a greater multiple.
By contrast, Germany's Mittelstand (small and medium-sized enterprises in German-speaking countries) are funded through bond issues and the companies are family owned, so are less likely to be flipped for speculative gain.
Bosch is well-placed to benefit from the "internet of things": its chips are in half the smartphones sold, and it is developing much of the technology required to build safe, self-driving cars.
It raises the question: who exactly should be worried, here? ®