Twitter ATTENTION SEEKERS can now blab to each other IN PRIVATE
Profit-lite firm to flood network with 30-second video ads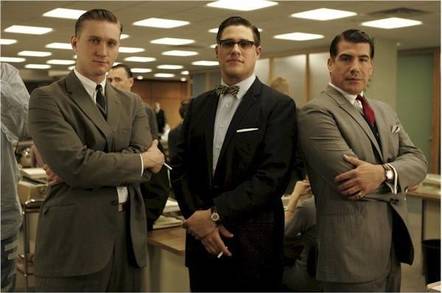 Twitter is set to become even more annoying.
The profit-lite company has padded out its network with 30-second videos, which will be a feature seized upon by admen.
It's an unsurprising move, given that Twitter bought SnappyTV – a vid service used to edit and share clips from live telly broadcasts – in July last year.
The vid strategy is the latest blot (or should that be bloat?) on the Twitter landscape as the San Francisco-based firm searches for as many different ways as possible to make more sales from advertising.
It said in a blog post:
We designed our camera to be simple to use so you can capture and share life's most interesting moments as they happen. In just a few taps you can add a video to unfolding conversations, share your perspective of a live event, and show your everyday moments instantly, without ever having to leave the app.

Viewing and playing videos is just as simple: videos are previewed with a thumbnail and you can play them with just one tap.
Separately, Twitter added a private group chat feature to the service today, as it steadily floats into Google+ territory, which is a mistake, surely? ®