Keylogger: Somebody STOP ME! Oh hang on, I just did
We use 'dark arts' knowledge for good - says company man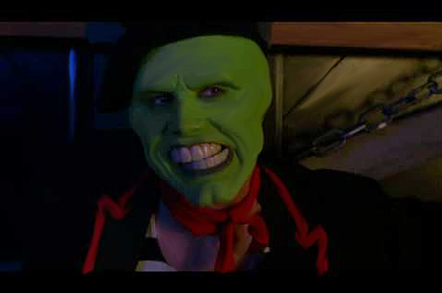 Developers of a range of commercial keyloggers have switched sides and begun marketing anti-keylogging technology.
SpyShelter's founder and lead developer, Janusz Siemienowicz, went from poacher to gamekeeper after discovering that none of the major security applications were able to detect and block against their own keyloggers.
Siemienowicz set about building technology that monitors the PC for signs of keylogging behaviour before blocking suspicious applications.
SpyShelter encrypts every keystroke on the PC and sends it via a safe "tunnel" directly to the application. The tactic prevents third-party software or malware from capturing the data, and even if a malicious application manages to penetrate the system, it will only retrieve meaningless, random text.
The keystroke protection tech is reminiscent of IBM Trusteer. However, representatives of the owlish security startup are keen to downplay such comparisons.
"SpyShelter is complementary to antivirus software," Bogdan Siemienowicz, SpyShelter brand manager, told El Reg. "It is focusing on dangerous malware such as keyloggers and zero day threats such as ZeuS or Citadel. IBM Trusteer is basically about blocking injections to web browsers, which is like a very small part of what SpyShelter does."
Commercial representatives of the firm confirmed its past in developing keyloggers – something not highlighted on the firm's website – without explaining exactly what its previous technology was used for, although commercial keyloggers could be used for anything from spousal monitoring to law enforcement, and everything in between.
"Janusz (who actually is my brother) is the creator and lead developer of SpyShelter, and has a history of producing keyloggers on the B2B and B2C market," said Bogdan Siemienowicz. "The reason behind creating SpyShelter was the fact that skipping antivirus protection with a basic keylogger is something that can be done very easily."
Security software firms are normally quick to point out that the skills needed to develop defensive technologies are different from those needed to develop malign apps.
However, an independent security software testing expert said involvement in the "dark arts" didn't disqualify SpyShelter's developers from consideration as a source of defensive technology. SpyShelter aims to sell its technology to a variety of target markets, from consumers to small businesses to banks.
"There are a number of notable examples in which those with knowledge of the 'dark arts' have contributed to the good," explained Simon Edwards, technical director at Dennis Technology Labs, an experienced antivirus tester and chairman of the Anti-Malware Testing Standards Organization. "Having expertise in technologies that can be abused is not in itself unethical, [in fact] it can be very useful."
"For example, Greg Hoglund, formerly of HBGary, was an expert in rootkit technology, and deployed such when working for government agencies. He then went on developing malware detection systems," added Edwards.
"I think as long as poachers who turn gamekeeper stop poaching they're in fairly good ethical shape, despite the argument that they're possibly solving a problem they created," Edwards concluded. ®