What's that, Microsoft? Yep, a Lumia and Surface SALES BOOM
But are you making money?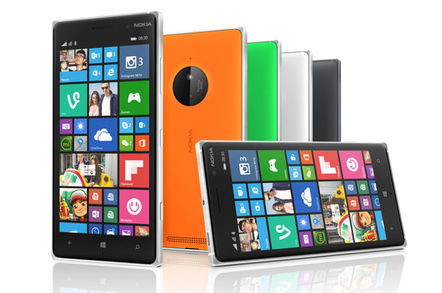 Microsoft shipped a record number of Lumia smartphones in the final quarter of calendar year 2014, as Surface revenue finally started to make an impression.
Microsoft reported that 10.5 million Lumias shipped, the most in a quarter, on the strength of low-cost devices. However, to put that in perspective, Samsung sold over 78 million smartphones in Q3 – and 320 million overall last year in a market of over 1.1 billion device sales.
Widely derided as a vanity product, the first versions of Surface seemed to be an expensive and colourful way of filling big holes in the ground – or a luxury iPad stand.
The RT version alone caused a write-down of almost £1bn. But Microsoft has stuck with it.
Surface revenue exceeded $1.1bn in the full-year, second quarter 2015, up 24 per cent. The caper should yield better margins than the budget Windows phones: Surface 3 prices start at £849 and once you've added a dock, keyboard and screen protector to your top-of-the-range 512GB Surface, you only have chump change left from £2,000.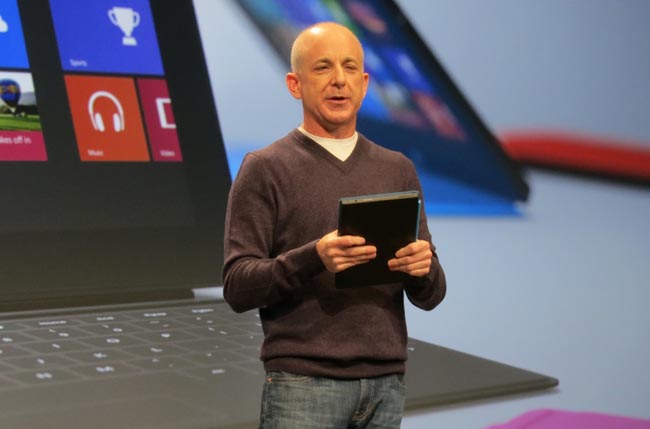 Steven Sinofsky, the "Father of the Surface" who suffered an unfortunate tablet crash live on stage back in 2012
Microsoft has a considerable consumer hardware business. Besides Surface, devices revenue was $2.28bn in the quarter, and $4bn from the Xbox business.
Just to confuse things, Microsoft's "consumer and other" revenue includes Office 365 Home and Personal, and academic licensing for Windows – so it's not a pure consumer hardware division.
Surface has at least a fighting chance of succeeding as a standalone business. You couldn't say that last year, when the more it sold, the more it lost. ®