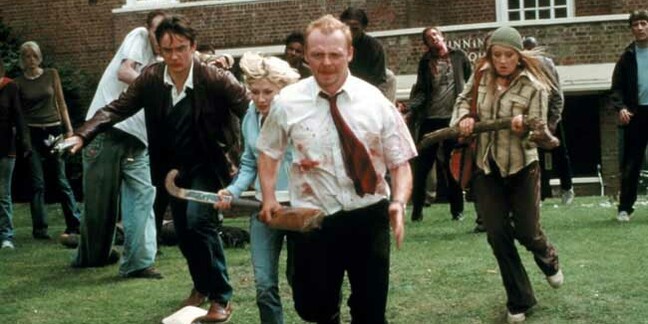 Analysis Bungling peers failed to thrust Theresa May's widely discredited Snoopers' Charter into the Counter-Terrorism and Security Bill on Monday – but they did an excellent job of highlighting their ignorance about technology.
A bewildered Lord King of Bridgwater trotted out the usual alarmist guff that Britain faced a grave and growing threat from terrorists, before adding that the law needed an overhaul to deal with access to communications data such as Snapchat and WhatsApp.
Inevitably, the recent Paris atrocities were opportunistically used by the Tory peer to ram his point across. He complained that May's draft Communications Data Bill had been mothballed after it was published two-and-a-half years ago.
As The Register has previously reported, the proposed law was torpedoed by politicos, following scrutiny of the bill by a joint select committee.
However, Lord King argued yesterday that it had been a mistake for the draft bill to have been shelved.
"It might be thought that the problem has gone away but, of course, the opposite is the case," he said, before adding:
Before Paris and Belgium, the government raised the threat level to severe. Intelligence showed what might be coming. We could easily have been Paris or Belgium. Thankfully, so far we have not been exposed in the same way, except for the tragedy of Fusilier Rigby, but it is a very brave man indeed who says that at the present time we would not be.
But the Tory peer then went on to expose himself as a dunderhead by admitting he was clueless about the apps and websites that are widely used by Brits. Nonetheless, Lord King believed he could push for legislation without having the necessary knowledge to understand the implications on our privacy rights that such planned amendments to the Counter-Terrorism and Security Bill posed.
He then dropped this clanger:
It is interesting that, at the moment, we are facing this challenge on the basis of legislation that is 15 years old. It is worth remembering that this is the 25th anniversary of the internet even being thought of.
Sponsored: Webcast: Ransomware has gone nuclear