Meat puppet security sucks... let machines find your flaws
Darktrace: No, no, customers, you've got security all wrong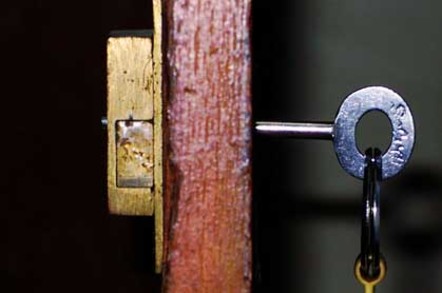 Commercial organisations have cash to burn on stopping hackers getting into the network, but relatively little to spend on dealing with a breach.
This poses a challenge for Darktrace, a two-year-old organisation founded by former members of the intelligence community and backed by former Autonomy CEO Mike Lynch's investment fund Invoke Capital.
The company has built an Enterprise Immune System that it claims works in the same way as the human body, analysing traffic and detecting "anomalies" or foreign bodies from the inside.
It does not prevent breaches from occurring but identifies those that are ongoing.
The tech company uses unsupervised machine learning: software is deployed on the appliance to analyse every device, user and the network as a whole to "get the concept of self", said chief marketing officer Gary Szukalski.
"Threats are becoming more sophisticated, and heavily funded, so it's not a matter of if but when [a breach will happen]," said Szukalski. "It doesn't make sense [for end-user organisations] to keep building bigger walls."
This is a message the company, which counts former GCHQ deputy of cyber defence Andrew France and ex-MI5 director general Sir Jonathan Evans as board members, is trying to peddle.
"We are finding there's great budget in customers for perimeter, malware and endpoint defences, but there isn't always a budget for network defences from inside the network," Szukalski told us.
The company sells the tech under a monthly subscription - many businesses want to pay for such things as they would any operating expense.
Last autumn, US discount store Kmart admitted some customers' payment cards had likely been compromised after a breach that had happened a month earlier, but went undetected by existing software and systems.
In another high profile incident, cyber crims made off with 53m email addresses in a staggering breach at Home Depot. They waited until US business hours to infiltrate the network and remained below security radars.
Szukalski told us it has 30 partners worldwide, with 17 in EMEA including CNS and exclusive networks in EMEA, and wants more to spread its gospel to the masses.
To date, 60 commercial customers are at various stages of implementation, from proof of concept to deployment.
However, organisations in the public sector – despite the involvement of France and Evans – are not among the clientele, the company told us. ®
Sponsored: Minds Mastering Machines - Call for papers now open