Lies, damn lies and Wikipedia: Murder suspect NOT a Plaxo founder – ex-staffer
Cite unseen: Indy, Daily Mail, TechCrunch in 'research' fail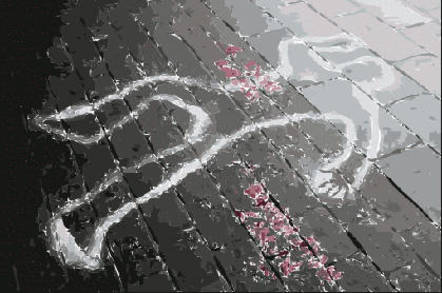 News reports which claim that Minh Nguyen, who has been arrested for murder, was one of the founders of the address-book-in-the-cloud, Plaxo, appear to be based on an erroneous Wikipedia entry that had been repeatedly edited.
The story was reported in The MailOnline (screenshot here), techcrunch (which seems to have modified its story), The Independent (screenshot here) and Valleywag (screenshot here), among others.
According to the Loudoun County Sheriff's Office, Minh Nguyen has been charged in connection with the shooting of Corey Mattison, the husband of his ex-wife in front of their children. The Loudoun Sheriff's Office alleges:
The suspect, Minh D. Nguyen, 38, entered a residence around 9:30PM in the 44200 block of Sonora Lane and shot an adult male inside the townhome. The suspect was taken into custody without incident at the scene.
The Wikipedia edit history shows "Minh Nguyen was not a founder of Plaxo, but user Minhn21 would continually update this page to add himself as one".
When we researched the story last week we remained unconvinced that Minh Nguyen was indeed a co-founder of Plaxo. Simply checking Wikipedia and Nguyen's LinkedIn entry couldn't be regarded as strong enough evidence for us to run the story so we held off until we could speak to someone at Plaxo. We spoke to a former member of the executive team, who told us: "I've never heard of him, he could have been a friend of [founder] Sean Parker but he wasn't at Plaxo."
Ironically, if Nguyen weren't currently being detained by Loudoun County Sheriff, he could use the major, generally reputable news sources in a citation to back that claim on Wikipedia.
The suspect has not yet entered a plea. ®