2015 and IBM: But it wasn't supposed to be like this...
Big Blue's lost year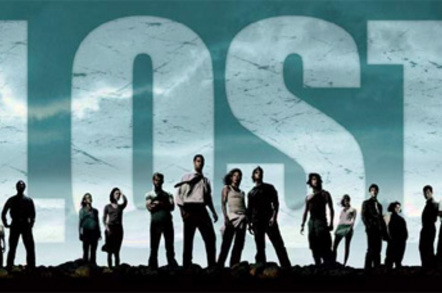 IBM said it reckoned on earnings per share of $15.75-16.50 for this year, when it announced its fourth quarter earnings on Tuesday.
2015 was supposed to be a golden year for IBM, where it would hit the $20 EPS goal under the five-year plan of former chief executive Sam Palmisano.
Software was to be the engine of that 2015 plan – analytics, management, collaboration and mobile was to account for about half of 2015's profits.
Software is IBM's single most important business: at 27 per cent of company revenue, it may be smaller than consulting and outsourcing but it's more profitable – with more than twice the gross profit margin, measured as 88.6 per cent in 2014.
But software in this quarter slumped as badly as the rest of IBM's business.
As IBM announced its 11th successive quarterly sales decline, the middleware, analytics, collaboration and management all fell leading to a seven per cent group drop.
Twelve months ago, software was the bright spot in a hardware hell, with sales up 2.8 per cent.
Incumbent IBM CEO Ginni Rometty had already ditched Palmisano's $20 EPS target last October, as she took the rap for announcing another dire quarter. The writing was clearly on the wall for 2015.
With the $20 EPS target abandoned, no new five-year plan to slot in and seemingly no end to falling quarterly sales, what does 2015 hold for IBM?
2015 will be a lost year for Big Blue: issuing guidance for the year on Tuesday, IBM said it doesn't expect revenue to grow year on year.
It'll be a year that'll see a humbled IBM forced back to basics of trying to achieve growth and market share – in cloud computing.
Since last January's earnings route, IBM committed to spend $1bn on 15 new data centres, bringing its total to 40 to provide as-a-service.
Cloud-related revenue for IBM was up 60 per cent in Q4, but – alas for Big blue – this is a relative pittance compared to what it makes elsewhere. It's the same story for fellow enterprise giants Oracle and SAP.
IBM claimed 64 per cent growth from cloud in the fourth quarter from a year ago.
IBM made $7bn for the year on cloud. But just $3bn of that was from IBM as-a-service, up 75 per cent. The other half came from selling software, hardware and services to others building their own, private clouds.
As-a-service is more valuable in the world of cloud because it means repeatable subscription revenue as the onus is on the customer to cancel their account.
Under its $1bn plan, IBM is using the data centres it bought with SoftLayer for $2bn in 2013. Last year saw new data centre announcements in Australia, Japan, and Germany.
Expect more of the same in 2015 to expand make more of IBM-as-a-service available.
Part of this will also mean supercomputer Watson is taken further from his ivory-tower comfort zone and put to work as an analytics engine sifting big data and machine-based learning services.
What else? Expect IBM to look inward with a massive re-organisation – the biggest in IBM's century-long history – for cloud.
IBM wants to break down Chinese walls between hardware and software to create units for research, sales and delivery, systems, global technology services, cloud, Watson, security, commerce and analytics. Mobility will span divisions.
2015 was supposed to slide IBM into position using the impetus of software-driven cloud, analytics, mobile and collaboration for future growth. IBM would then map out its next five years.
The future has arrived for IBM in 2015 – just not as it had expected. IBM was supposed to have laid the foundations of a software launchpad by 2015. Instead, there will be more heavy lifting to get that base built. ®
Sponsored: Becoming a Pragmatic Security Leader