Alca-Lu's Chinese joint venture in corruption scandal
Manager missing after flinging accusation of insider deals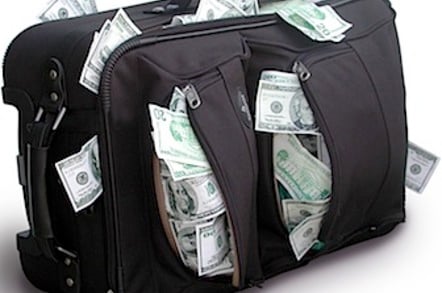 Alcatel-Lucent's operation in China, Alcatel-Lucent Shanghai Bell (ASB), has been accused of graft by an HR manager who has since gone missing.
According to a Caixin report, 45-year-old Jia Lining took to the WeChat messaging application to post accusations against "high-level" executives of ASB that they engaged in corruption and abused their power.
Caixin says Jia then sent a text to a friend that "sounded like a farewell", and he hasn't been seen since January 14.
Taiwan's Want China Times says Jia's accusations include that retired executives managed to arrange for themselves to continue receiving annual bonuses, and that the company was arranging jobs for the spouses of former executives of China Mobile to maintain procurement projects.
Bloomberg's BusinessWeek says a company spokesperson has confirmed Jia's disappearance.
The spokesperson told BusinessWeek the company would pay "high attention" to whistelblowing letters "and treat them seriously".
Established in 1984, ASB is a joint venture between Alcatel-Lucent and China Huaxin Post and Telecommunications Economy Development Center, and is overseen by China's State-Owned Assets Supervision and Administration.
ASB was the first foreign company to enter China via a local joint venture, and Caixin describes it as the fifth-largest telco vendor in the country.
Xinhua says a statement by the company says there are "discrepancies between the WeChat posts and the facts", but that ASB has commenced an investigation in cooperation with supervising agencies. ®