Google UK doubles London Kings X mega-office sprawl
French bank can hop it – we're taking the whole building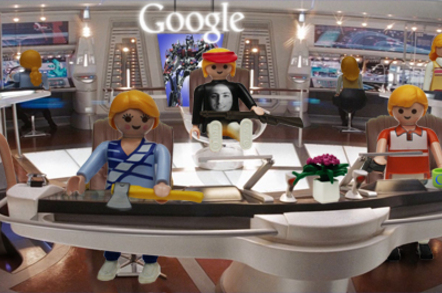 Google's Blighty-based empire is set to expand, with the company renting double its current amount of office space in King's Cross, central London.
In early 2014 Google agreed to take 45 per cent of the 365,000 sq ft office space at 6 Pancras Square. It now plans to fill out the whole building.
The company's current UK headcount is nearly 2,000 - a number that is expected to expand significantly over the coming years.
French bank BNP Paribas had intended to use the remaining 55 per cent of the site for its investment business, but has now assigned its leases over to Google.
Google said the extension of its leasehold will not change its plan to build a £650m site for 2017, also in King's Cross. "Nothing in our plans has recently changed," it said. The site had originally been planned for next year.
In 2013, the company entered into a 999 year land lease with King's Cross Central Limited Partnership for £277m for the new site. On June 6 2014 the final payment of £103m was made in respect of the land lease with KCCLP, according to Companies House records. ®
Sponsored: Detecting cyber attacks as a small to medium business