Don't RELAX! Euro tech market still 'volatile' – Datatec
Logicalis in recovery mode as distie wing Westcon flies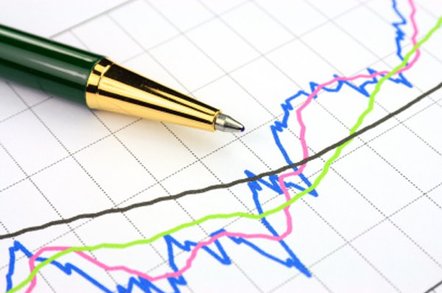 Logicalis is locked in recovery mode following the sales crash during last year's World Cup and the loss of the Wales PSN contract to BT, but it is the Westcon distribution arm of parent Datatec that is really motoring.
The group, listed on both AIM and South Africa's Johannesburg Stock Exchange, reiterated today in an interim management statement that revenues for fiscal '15 ending next month will be above the $6bn range, with roughly three-quarters of this coming from Westcon.
"Revenue growth will be largely driven by an improved performance at Westcon," it confirmed.
In the opening 10 months of Datatec's fiscal, Westcon bumped up revenues by 20 per cent, expanding in all regions but posting a 40 per cent hike in North America, where during the prior financial year it was beset with operational glitches after a botched ERP upgrade and faced a stagnating reseller market.
The only caveat to the Westcon sales boost was a slight reduction in gross margin, the company said:
"[This was] driven by competitive increases in market share, [but] was offset by cost efficiencies resulting in improved operating margins."
As for Logicalis, which had been flying high until this fiscal, sales recovered in the second half of the year and are now "in line with the comparative period" last year. Gross margin got an uplift from higher value IT sales and annuity services deals.
The firm deals with some major customers including John Lewis, Admiral Insurance, the Graun and Kettle Foods.
At the half-way stage, Logicalis revealed sales had fallen seven per cent to $714.4m as output in its largest market Brazil hit the skids with businesses postponing IT purchases during the football tournament. In addition, demand in other territories was also described as "weak".
Turnover in the consulting division is "slightly down" on the corresponding fiscal '14, "impacted by the weaker Pound Sterling in which the majority of billing is transacted".
The group is looking likely to meet revenue estimates of $6.2bn and earnings before income tax, depreciation and amortisation of $205m, up 13 per cent on a year ago.
"The last few months have been strong across all divisions with North and South America in particular delivering robust performance," said the wonderfully named Datatec CEO Jens Montanana.
The company said: "It seems clear that an economic recovery is underway in the USA but elsewhere in Europe and Emerging Markets economic conditions remain mixed and capital and currency market volatility has increased." ®
Sponsored: Beyond the Data Frontier