Defiant Diablo appeals FlashDIMM dam court order
No word on SanDisk's next move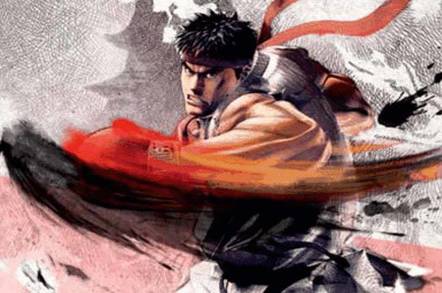 Defiant Diablo Technologies is appealing* against the court order barring it from shipping any MCS flash DIMM products to customers such as SanDisk.
MCS is Diablo's Memory Channel Storage technology which enables flash memory to be fitted into dynamic memory (DRAM) sockets (DIMMs) and so provide faster-than-PCIe flash card access to data. SanDisk uses this in its ULLtraDIMM products sold to Lenovo, Huawei and Supermicro for use in their servers.
The order came in the form of a preliminary injunction obtained by Netlist, which is suing Diablo for alleged IP infringement and trade secret theft in the Northern District Court in California.
This injunction also applies to SanDisk and prevents it from shipping any of its current MCS-based ULLtraDIMM products to Lenovo, Huawei and Supermicro.
Diablo's appeal is based on its assertion that the judge in the case has made "an erroneous interpretation of the contract [between Netlist and Diablo] and a failure to recognise the technology differences among the products involved."
These differences pertain to RAM vs block storage differences. Diablo claims:
The court relied on Netlist's representation that their HyperCloud and Diablo MCS "are used to perform the same function" which is not the case because the HyperCloud is DRAM (memory) and Diablo MCS is a block storage device (disk).
Diablo further claims that "the court also relied on Netlist's representation that the products are competitive because they both "attach to the same memory channel" ... and claims that "extending that logic would equate all devices that reside in PCI-e slots, which would be a similarly erroneous claim."
Diablo throws another iron into the fire by saying that the injunction "order effectively rewrites the language in the contract signed by the parties in 2008: the additional words included in the order changed the terms of the contract significantly and imposed a new obligation that was not agreed between the parties."
Riccardo Badalone, CEO and co-founder of Diablo Technologies said: "With this injunction, the court is putting our company and our customers at risk. With this appeal, we expect to reverse this decision and get back to work."
While this appeal is ongoing, Judge Yvonne Gonzalez Rogers, who issued the injunction order which is the subject of the appeal, has denied a motion to "stay" the injunction – meaning to rescind it.
SanDisk has issued no public statement about what it will do next in the matter. ®
*The case number is 4:13-cv-05962. The appeal document is number 273 in the case history files. Diablo is appealing to United States Court of Appeals for the Federal Circuit and that case is 15-1260 - Netlist, Inc. v. Diablo Technologies Inc.