BPO playa Liberata stitches together its resellers' hit squads
Trustmarque wins battle of brands as Trinity name confined to history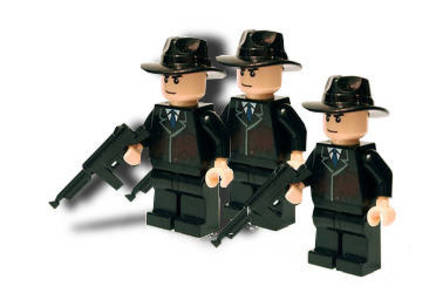 Liberata has lobbed together its Microsoft licensing arm Trustmarque and cloudy biz Trinity, with the latter's brand name set to disappear from view.
The business process outsourcing firm added to its technology portfolio last summer with the speedy buy of Trustmarque, which changed accounting practises and then found itself with acute terminal liquidity sickness after VC backer Dunedin refused to stump up extra cash.
Integration was always on the cards - we pointed out the bleeding obvious last year - and in a statement today, Liberata confirmed it has "merged" the two organisations under one brand.
"The new Trustmarque brings together market-leading services to create a distinctive offering for customers under one brand," Liberata shrieked.
It claimed Trinity is "one of the few" tech suppliers to have "designed, built and operated cloud platforms" for punters, while Trustmarque has "expert understanding" of software licensing and ongoing asset management.
The combined tech unit deals with more than 2,000 organisations and there's plenty of opportunity for cross-selling both companies respective bases.
Liberata also previously acquired Trinity from administration back in 2013 after the London-based reseller ran into insurmountable cash flow woes related to its £10m buy of Eurodata Systems in 2011. ®