March deadline nears for FAT, JUICY Euro Commish cloud service contracts
2,500TB of spare storage? Fond of paperwork? Give it a go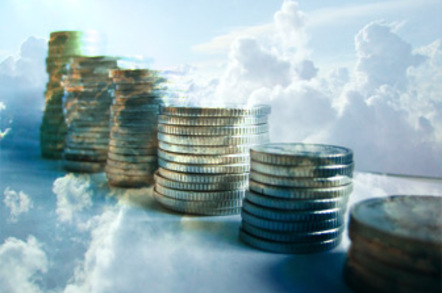 EU cloud service companies have until 5 March this year to bid for lucrative EU Commission contracts.
The Commish tender call aims to secure about 2,500 virtual machines and 2,500TB of storage for up to four years. The plan is to enable EU institutions to use cloud-based IT services before the end of 2015.
As yet, there is no information regarding the cost and financing of the deals.
Although the Commission is handling the tender applications, it will only use about 15 per cent of the volume, with the remaining 85 per cent reserved for the European Parliament, Council, and other EU institutions and agencies.
Naturally of course applicants will have to jump through a lot of hoops.
Firstly, all data and infrastructure must be kept on European Union territory for "essential security and data protection reasons".
There are also special requirements for environmental sustainability and green energy, and technologies which favour compatibility between services (including Open Source) will be prioritised as the Commission attempts to avoid vendor lock-in.
However, if security is sufficient, information systems can be deployed in either a private Commission-only cloud or the public cloud (Lots 1 and 2 respectively).
The third lot is Public Platform as a Service (PaaS): more than just storage and compute facilities, this lot would also include operating systems and/or database services built upon Cloud infrastructure.
The 11 cloud providers selected will have an initial contract of two years with two possible extensions of one year each. ®
NOTE: Details of the call for tender including the extensive security requirements can be found here.
Sponsored: Minds Mastering Machines - Call for papers now open