Virtually yours: Citrix swallows Sanbolic
Borged into software-defined storage entity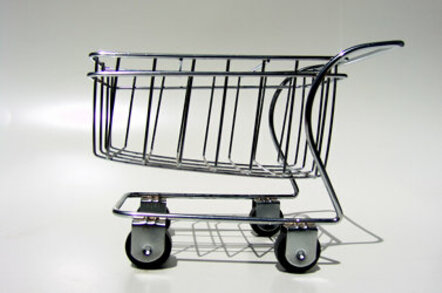 Server/desktop virtualisation supplier Citrix has acquired storage virtualisation software startup Sanbolic. No price was revealed.
Sanbolic's Melio software turns a set of servers' direct-attached and network-attached storage into a virtual storage resource pool.
Citrix will combine it with XenDesktop, XenApp and XenMobile products to develop a range of differentiated solutions to "improve the economics and reduce the complexity of Windows application delivery and VDI deployments."
Citrix says that "with the acquisition of Sanbolic, Citrix will enable a new range of solutions aimed at delivering best-in-class price, performance, experience, security and flexibility. … this hyper-converged solution from Citrix will also allow customers to use their existing storage, networking and compute infrastructure, whether on premise or in the cloud."
We understand "hyper-converged" here is being used in the software sense; customers still have to get hardware from some place, even though server, app and storage virtualisation software looks like it will get integrated.
Apparently "more than 200 Citrix customers already use Sanbolic to guarantee non-stop availability and geo-clustering of their XenApp and XenDesktop solutions."
Sanbolic's LaScala software provides storage volume management. Citrix is also getting Sanbolic IP relating to clustering, file layout, locking algorithms, and transaction management. Sanbolic says it defines data management at the virtualised software layer, intelligently orchestrating all enterprise storage resources, even globally distributed data stores, from one central high-level control centre.
The company was founded in 2000 in the Boston area by CEO Momchil (Memo) Michailov and Eva Helen, president and COO. It is funded by individual investors with no disclosed venture capital funding rounds.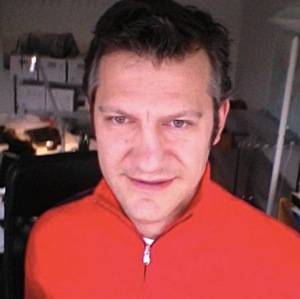 Sanbolic co-founder and CEO Momchil Michailov
Michailov provided a canned quote: "With our server-side and converged storage management solutions and Citrix desktop and app virtualisation technology, we are enabling enterprise data and workloads to be highly available and elastic based on changing business demands. Joining the Citrix team massively increases our ability to bring our 13 years of experience to enterprise customers across the globe."
The Sanbolic team will join Citrix, which will now provide support to its more than 800 customers ®