Atlantis Computing CEO stands down
Swaps hotseat with founder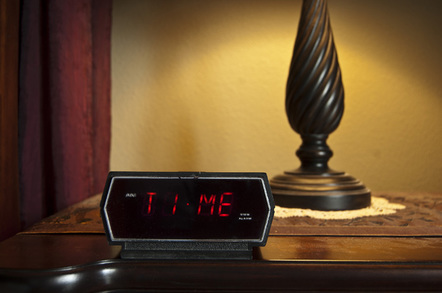 +Comment After just four months as Atlantis Technology CEO and president, Jason Donahue has left, and has been replaced by founder and now ex-chief technology officer Chetan Venkatesh.
The company's management page now has Venkatesh listed as chief.
Atlantis has RAM-using server and VDI virtualisation software technology products called USX and ILIO. It was founded in 2006 by Venkatesh and has had four funding rounds:
2007 - $ 2m A-round
2009 - $3m B-round
2010 - $10m C-round
2013 - $20m D-round
Donahue came in to replace Bernard Harduindeguy, chairman and CEO since December 2009. There was no mention of Harduindeguy in the Donahue appointment announcement, although Venkatesh said at the time: "He remains connected to the company as a board member and will help the board with strategy and planning."
According to his LinkedIn profile, Harduindeguy is still Atlantis' chairman.
Previously, Donahue had been instrumental in selling three companies:
He also led Apptix to an IPO and had been a CEO at Vertex and Acronis.
+Comment
A default view had been that Donahue was brought in help Atlantis get acquired or run an IPO. At the time Nicolas El Baze, general partner at Partech Ventures and Atlantis board member, said: "Atlantis has already shown impressive growth over the last few years, but I know that Jason will take Atlantis to an entirely new level."
Calls to Atlantis' London, UK, office were not answered on Friday. A spokesperson said over the weekend that the UK office is being moved to different premises.
The spokesperson also confirmed that Jason Donahue had left Atlantis.
Marketing VP Greg Holzrichter left in November last year and joined Big Switch Networks as its CMO. His replacement is Bob Davis, who was the VP for business systems and field enablement. ®
Sponsored: Minds Mastering Machines - Call for papers now open