Universal Pictures told off for scaring kids with nasty vid
ASA asks: 'Won't somebody please think of the children'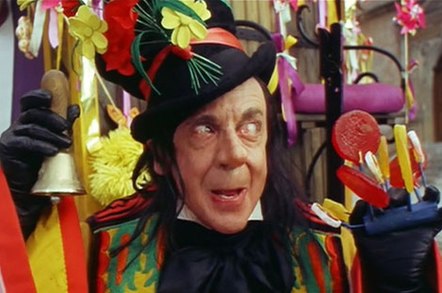 Universal Pictures has had its hand slapped by the Advertising Standards Authority for scaring kiddies by featuring a 15-rated horror film clip before Youtube videos of Minecraft characters.
The complaint was made after an eight-year-old boy saw a Youtube ad for the film As Above, So Below and became distressed by it.
Scenes from the ad include a body hanging on a noose, a character being thrown into a burning car and another character attached to a rope being pulled down a vertical shaft.
It was placed among videos of iBallisticSquid and Stampylonghead, from the game Minecraft.
Universal Pictures said it did not consider the ad to be irresponsibly targeted and therefore in breach of the regulator's code, as it took all reasonable measures to ensure the ad had been targeted at viewers who were 18 years old or above. The company said it regretted the ad had been seen by an eight-year-old.
But the ASA upheld the complaint against Universal Pictures International UK & Eire Ltd.
"Although we noted the measures that Universal Pictures had taken in order to ensure that the ad would only be shown to an appropriate audience, we considered that given the possibility that viewers who were not signed into a YouTube account with particular viewing history, they could still be served the ad," it said.
"Also, in this instance the ad appeared before videos that we considered were likely to appeal to young children, and therefore the ad had not been targeted appropriately. We concluded that the ad was in breach of the code."
The regulator has told Universal it must ensure that future ads unsuitable for viewing by children are appropriately targeted. ®
Sponsored: What next after Netezza?