'I've got a brick feeling about this' - El Reg's guide to the best Lego films + TV
Ditch the Christmas Radio Times, surf this lot
Even small screens get the big brick treatment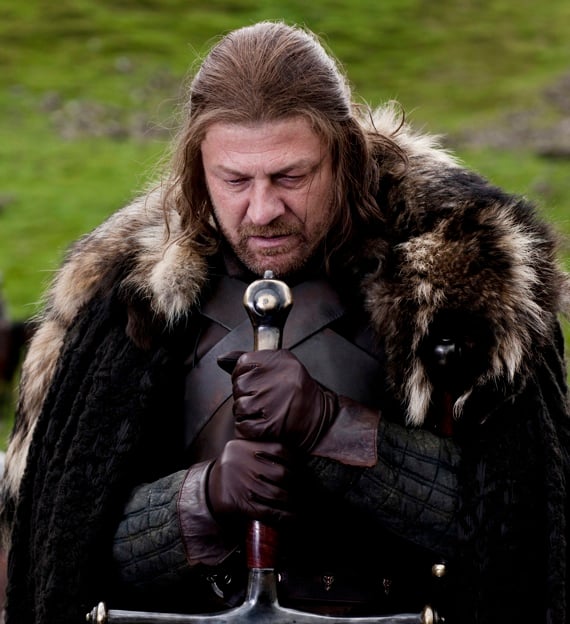 The world waits for Sean Bean to be rendered in Lego
TV series aren't immune to the Lego treatment and jumping on the coattails of the outcry surrounding the release of Breaking Bad Lego, it wasn't long until this narcotic-fueled small screen staple got its own Lego treatment.
Reliving the death of Ned Stark is certainly less traumatic in Lego but I suspect we will have a long wait for an official Game of Thrones Lego franchise. Suspiciously, the internet is awash with familiar minifigs selling prodigiously under a different label. Dragon Sword Fighter Force just doesn't have the same ring to it though.
The most serious Lego adaptation I have watched is the remake of the final scene from Blade Runner. A close up of Lego Rutger Hauer holds forth on the nature of intelligence and humanity. Full of ambience this video tugged at my heart strings and now I'm just holding out for a Lego adaptation of Valis.
If you like your Lego pastiche to come across more Robot Chicken then this is a great Lego compilation which spans at least a century of film making to cover celluloid classics and some recent blockbusters. Everything from Singing in the Rain to Pulp Fiction gets the Lego treatment, my winner being the "Here's Jonny!" scene from The Shining.
So you may ask what's the big deal about seeing another blockbuster film remade in Lego? It seems to me that if you're at a loss with what to do with your spare time, a quick route to internet fame might be to be first at remaking the next big sci-fi trailer to arrive.
People could - and do - argue that Lego isn't as creative as it used to be, and if you're going to create stop motion why not use your own materials. However, I think Lego is a great vehicle for creativity and I'm glad it's continually celebrated.
I just think it was a shame The Lego Movie was not actually created using Lego bricks! But maybe its homage is more of a kind of craftsmanship rather than a true art form.
And, OK, I'm just putting this out there, but how about a Lego Downton Abby?