Ghosts of Christmas Past: The long-ago geek gifts that made us what we are
ZX computers, Meccano and more
Mamod steam traction engine

Growing up in the 1970s, steam trains were almost mythical creatures. You seldom saw one, but all the grown-ups talked fondly of an era that had only just come to an end. For those enthusiasts, a Mamod steam engine was your chance to experience the glamour of steam, without the soot.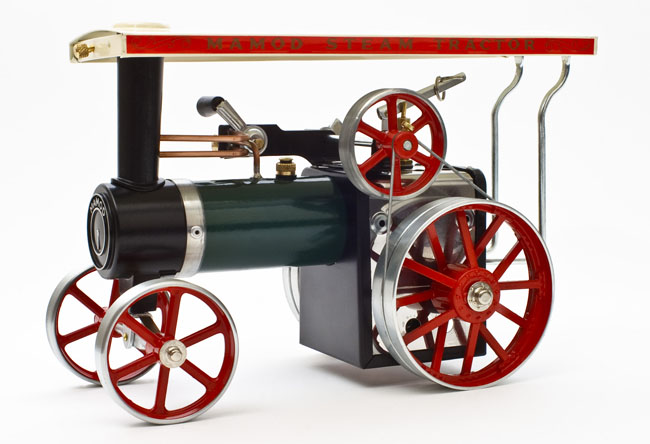 Powered by a spirit burner, the model Traction Engine first appeared in the early 1960s, and you can still buy one today. The 1970s also saw a Mamod/Meccano engine, for the allowing the dedicated builder to steam power their own projects. The company also makes steam rollers, and stationary engines. There's even one with a dynamo, if you fancy being able to recharge your phone with steam.
Lego 4.5V

Lego has come a long way, and it's still a staple of many a toybox. There's some pretty clever robotic stuff now, but there's been electric Lego for a long, long time, starting around the end of the 60s. The 4.5 volt battery box of kit 107 was designed originally to drive the accompanying motor.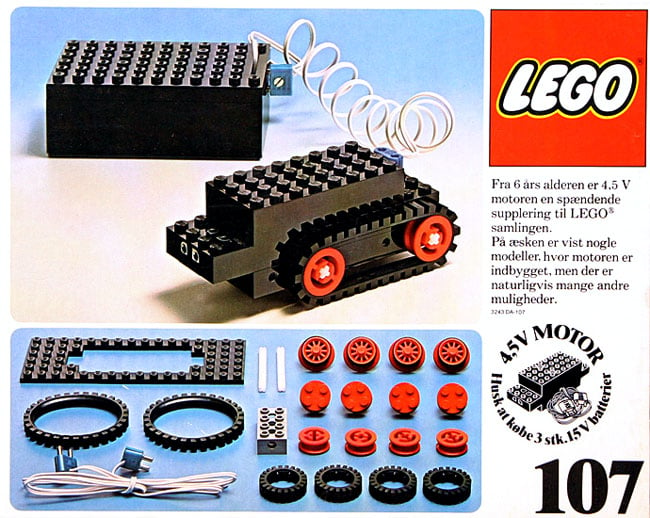 With battery and motor, this set helped take Lego into the electric age
The battery box took three Every-Ready HP-11s – what we call a C size now – and a switch allowed you to choose forward or reverse. Short two pin cables linked the box with the motor, and other sets included trains, a tender to hold the batteries behind the engine, track and signals too. There were also coloured bricks with a clear front that lit up, and signs like "Police" or "Taxi". Stackable cables allowed you to daisy chain a series of pieces so you could make your Lego house light up at night.