Irish data cops will be ROLLING in CASH for 2015
Emerald Isle won't rule the whole of Europe's personal data, though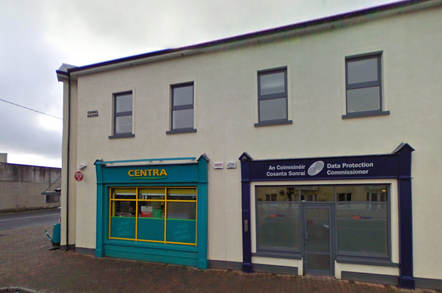 Christmas has come early for Ireland's data protection watchdog as the country's Data Protection Minister, Dara Murphy, announced that the office will get a budget of €3.65m for 2015 - just under twice the allocation of €1.89m for 2014.
In a veiled reference to the ongoing overhaul of European data protection law, Murphy said the funding would help to protect people's personal data "irrespective of the nationality of the individuals concerned."
Europe's justice and home affairs ministers are debating a proposed new law on data protection. The original plan was to regulate companies in the EU country in which they have their HQ, instead of dealing with 28 national regimes.
This would have seen Ireland responsible for vast amounts of data as Facebook, Apple, Paypal, LinkedIn, Twitter et al are based there – primarily for tax reasons.
Other countries could not live with their citizens being solely regulated by the Irish authority and there were also concerns that such a small country would not be able to cope with the workload associated with so many internet giants on their turf.
The latest idea on the table is to set up a pan-European Data Protection Board (EDPB) which will oversee decisions by national data protection authorities (DPAs), including Ireland. In the case of a dispute between national authorities, the board's final decision will be legally binding.
Yet that has not made Ireland happy. At the last meeting of ministers the Irish representative said that the EDPB will be overwhelmed with cases and that European Court of Justice will end up being a one-stop-shop of last resort.
Regardless of what the final version of the law turns out to be, the Irish Data Protection Commissioner, Helen Dixon, who only took over the job in mid September, can expect an increased number of high profile cases.
According to data protection authority (DPA) figures, during 2012, the office opened 1,349 complaints for investigation, of which just under a third related to individuals having difficulty gaining access to personal data held by organisations. In the last few months the office has begun investigating complaints from 18 individuals who were told by Google that they wouldn't "be forgotten".
The extra money promised by Murphy will fund more staff and a shiny new Dublin office in addition to the existing micro-office in the middle of nowhere Portarlington, Co Laois. ®
Sponsored: Becoming a Pragmatic Security Leader