Microsoft drops early Chrissie pressie on Mac Office fanbois
Stocking-fillers land for Mac Outlook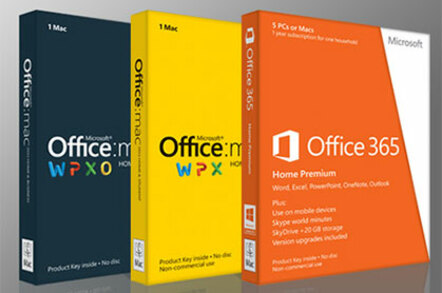 Microsoft's not been kind to Office for Mac over the years: since the last major update in 2010 fanbois haven't had much to get excited about.
Redmond recently revealed revisions are on the way, with a late-2015 target delivery date. But the company's now snuck out a small set of enhancements to Outlook for Mac.
The updates aren't enormous: the calendar now supports colours, there's better DRM support and some new collaboration tools, the ability to "Add alt text to images when composing" and the "top crashes" have been "fixed".
The bad news is that the update can only be acquired through Office 365: Microsoft's announcement of the update suggests there's no way Office for Mac users who've not signed up for software-by-subscription to get their paws on the code.
On the upside, that Microsoft sees a need to boost Outlook for Mac's collaborative powers suggests there's decent demand for Office among the fruit-puting community. Either way, it's a nice little stocking-stuffer for fanbois. ®
Sponsored: Webcast: Why you need managed detection and response