Tegile to shove flash into DIMMs, it would seem
Flash. Surely there must be something it CAN'T do?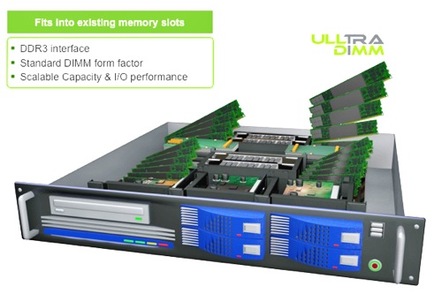 Tegile's marketing veep figures that "PCIe flash and NVDIMMs will make their way into shared storage devices, further driving latencies down." Cue Tegile supporting flash DIMMs in 2015, then.
NVDIMMs (or flash DIMMs) are DIMM memory sockets filled with NAND dies so that the flash is a read extension of the memory's address space with lower latency accesses than PCIe flash. The technology uses Diablo Technologies Memory Channel Storage (MCS) which is OEM'd by SanDisk's SMART Technologies unit in ULLtraDIMM form, and supplied to Lenovo, Supermicro and Huawei for use in servers.
Diablo has talked about the possibility of its use by storage array controllers in the past - and now, here's hybrid array startup Tegile talking about its appearance in storage arrays.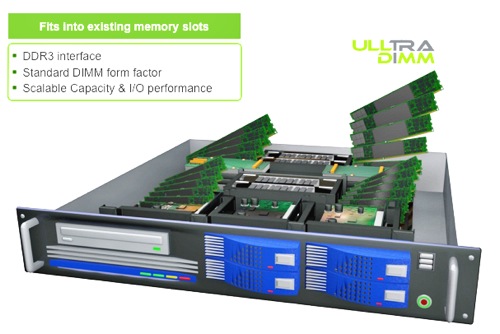 ULLtraDIMMs deployed in a server cab.
The net effect will be to increase the number of read requests that a Tegile array can handle. If Tegile takes Diablo's nanocommit technology on board as well, it can speed write-request handling with the flash DIMMs and throttle up that side of IO too. This should give it a performance edge over other hybrid array vendors, such as Tintri.
Happy new year, hybrid guys. ®