Sony SmartBand Talk

A candidate as market leader with good reason, Sony's strap on was up and running in an instant once the Smartband Talk SWR30 Android app was installed. It works with Android 4.4 or later and uses NFC pairing – simply hold the wrist strap to the back of phone. If all others on test had been this easy to set up many would ditch a traditional watch and go smart.
The low power e-ink display is ideal for outdoorsy types, as it's easy to read in bright sunlight. Yet in low light that unlit display can be harder to make out. This is no touch display either, but Sony encourages voice control. There's a mic and speaker built in so you can even receive and answer calls on the wrist and a number of different commands are available so you don't have to take your smartphone out of your pocket, but the meagre one hour talk time, is less than ideal.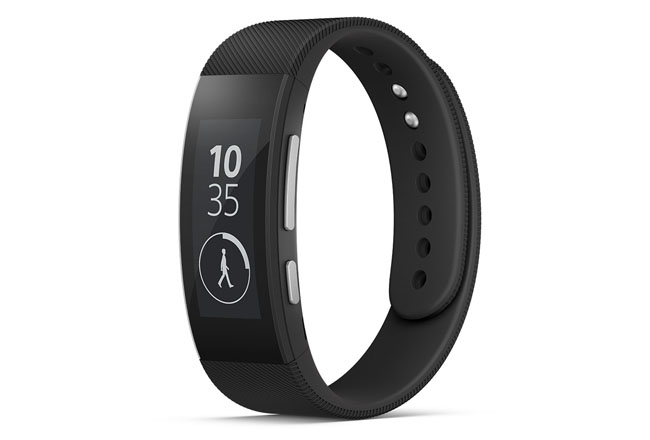 Notifications from social media, calendars and messages can also be read on its screen and talk notwithstanding, on average, the battery life is three days, with charging from a USB cable. But if you just want instant notifications, the Garmin VivoSmart is worth looking at.
For a more hands on approach, the button control is easy and in use with the Sony Lifelog app it can track when you're running, walking and sleeping, so on the fitness side of things, it's rather spartan. Still, the designer rubber wristband sits snugly on the arm to enable continuous wear as any decent lifelogging device should – how else to track sleep?
For £25 you can even choose a different wriststrap from the six available colours. The e-ink display provides a permanent clock screen which is handy for a sneaky glance at the time in meetings, rather than the more obvious double tapping to wake up, which most other bands require. And unlike many fitness bands it looks expensive on the wrist, which at £130, is just as well.
Price
£130
More info
Sony
Apple Watch

It's not out and there's no date yet for the Apple strap on except early 2015. You'll need an iPhone 5 or later and there are three to choose from: Apple Watch, Apple Watch Sport and Apple Watch Edition to suit the chaps and girls with the options of leather, stainless steel mesh or link and sporty bands available.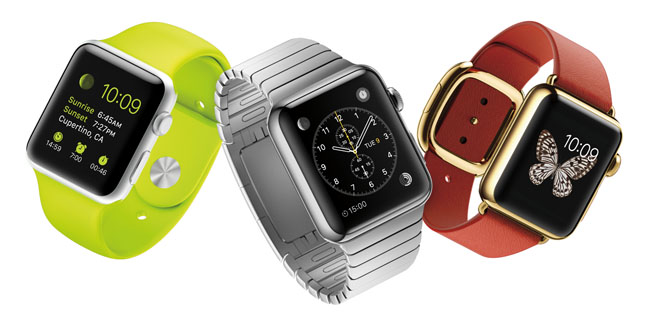 They're not for swimming but water resistant, however, Apple's Watch has various activity apps and comprehensive speech and notification functions built-in. Pricing is currently only in US dollars but all too often this figure translates to something similar in sterling.
Price
From $349 (release date TBA)
More info
Apple
Sponsored: How to simplify data protection on Amazon Web Services