Rivals feel power of EMC's storage software bite
Market bounces in Q3, but somebody forgot to tell Symantec and IBM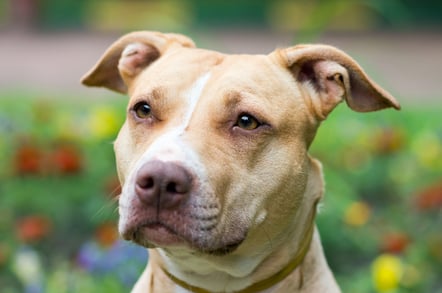 IDC's latest storage software (SW) tracker numbers show top dog EMC is continuing to rule the kennels, with a chunkier market share than both its nearest rivals combined.
The Worldwide Storage Software View says total sector revenues bounced 6.1 per cent on the same period last year to nearly $3.8bn.
EMC had 27.2 per cent of that (25.2 per cent a year ago), while also-rans IBM took home 14.2 per cent (15.1 per cent in Q3 2013) and Symantec 12.8 per cent (14 per cent a year ago).
In the previous quarter this year, EMC boasted a 25.9 per cent share of the spoils, IBM 13.3 per cent, and Symantec 16 per cent.
EMC has dominated this market for several years because it has a wider portfolio that goes beyond back-up and simple storage management.
Conversely, Symantec has been unimaginative and cautious about expanding its storage software portfolio because it is fundamentally a security business, something it has finally acknowledged.
As for Big Blue, it does not have an equivalent back-up product range that EMC or Symantec offers to punters, and has tended to concentrate on storage hardware, though it is not posting sales records there either.
Storage software research analyst Jingwen Li said:
"Storage software sales were up across all functional markets, but software-defined storage platforms sales clearly led the pack. Up 39.4 per cent year over year, the software-defined storage platforms market is benefiting from an increased desire to control costs by utilising commodity hardware when building storage systems."
EMC, NetApp, and Dell use commodity hardware, and so too does IBM, so don't get carried away and think that SW-only storage companies like Nexenta and DataCore and CommVault, etc, are necessarily doing extra well.
Symantec is splitting into two corporations; one doing security products and the other storage as it tries to re-energise the two parts of the company and get them growing again.
IBM is not doing anything of equivalent impact to try and boost its storage software revenues. ®
Sponsored: Becoming a Pragmatic Security Leader