Oi, channel peeps. Stop giving money to AWS for IaaS - EMC
Build your own hybrid cloud for apps and give the bricks 'n' mortar cash to us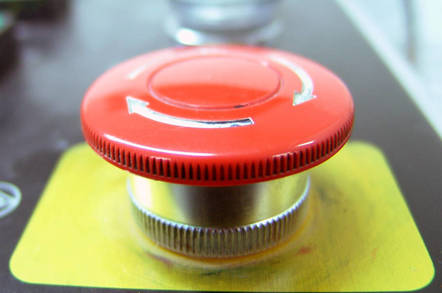 Channel partners should eat their own dog food when it comes to deploying hybrid clouds, and use their own infrastructure to develop enterprise apps instead of buying infrastructure-as-a-service from companies like AWS.
So said Ross Fraser, EMC EMEA veep of the global alliances team, who unsurprisingly doesn't want to see its supplier pals handing cash to an infrastructure services rival rather than his company.
In a blog post, he talked about app development teams at outsourcers and system integrators bypassing their internal IT department because they view them as unresponsive or costly compared to AWS.
"To meet this challenge, I would advise IT departments at partner organisations to actively transform and redefine their roles within their business. By deploying a hybrid cloud infrastructure, the IT department can offer cloud services every bit as agile, responsive and cost effective as the can get from the likes of Amazon".
But fear not, listing techie man at channel biz, the shift to hybrid IT is not something they need to cross on their own, and as an "objective third party" EMC is ideally placed to help. Honest.
"The logic of this approach is impeccable: developers are given there tools they need to build winning apps while every penny they spend on storage infrastructure goes back into the business, rather than leaking out to public cloud providers," said Fraser.
Oh, er, and EMC may just benefit from some of those extra kit sales, which will do very nicely for its top and bottom line. Win win.
Channel partners have long been advised to get into software development as services shift to the web and enterprise apps, though many resellers already outsource this to third party experts. ®
Sponsored: Becoming a Pragmatic Security Leader