Vodafone poised to ink chumship pact with T-Mobile and get back into US enterprise
Just 900 customers need apply – NOT consumers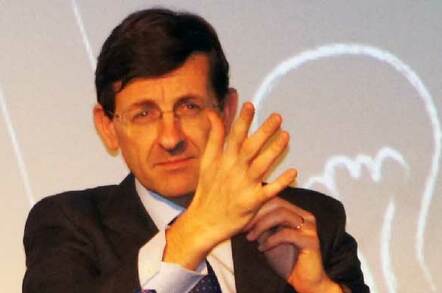 Vodafone is poised to piggyback on T-Mobile US's network to get back into the American business market.
The MVNO deal is aimed at offering US enterprises global coverage from Voda: the mobile telco has about 400 America-based multinationals as customers, and 500 companies headquartered outside the States but which have a large US presence.
By extending into the US, via T-Mobile USA, Vodafone hopes to offer those customers, and potentially more, unified cell coverage across the States, Europe and beyond. Vodafone offers, for example, 4G roaming in 40 countries at the moment.
Voda's enterprise services include telecommunications expense management, security products, cloud services, M2M services and Vodafone OneNet fixed-mobile converged products. These last give mobile phones landline numbers that can be diverted to colleagues and groups of colleagues. The system is heavily IP based.
The decision to work with T-Mobile US is interesting: it has the advantage that customers roaming into America can use the 3G network. However, T-Mobile US has come under fire for its coverage, and it's been well publicised that owner Deutsche Telekom is looking to sell its US division. Vodafone's US ambitions are modest and it is not looking to buy.
When El Reg asked Voda CEO Vittorio Colao at what price would he acquire T-Mobile US, he told us: "As a gift you never say no, [but] we are not looking at consumer US, we don't have plans to get into consumer US."
Indeed Vodafone's plans in the US are modest. Colao told us: "We have the ambition to serve our enterprise business in the US and the ones that originate in Europe, specifically the enterprises that we already have in our portfolio".
The US MVNO market has a history of being very difficult with Disney Mobile failing and Virgin Mobile being sold to host Sprint. However website MVNO Dynamics reports that T-Mobile US is being very aggressive in pursuing MVNO deals, signing up Univision for an Hispanic network, Walmart and Target.
The Vodafone MVNO service will launch in the autumn of 2015. ®
Sponsored: Becoming a Pragmatic Security Leader