French space agency teams with Google for broadband balloons
Antarctic balloon tech to be shared in hope of beaming bits to bods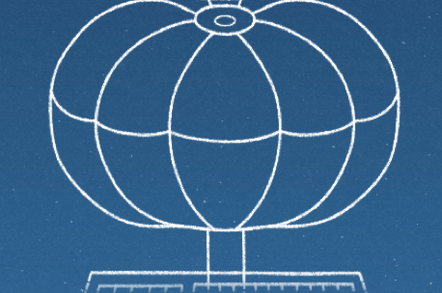 France's space agency, the Centre National d'Etudes Spatiales (CNES), will team with Google to advance the Project Loon broadband balloons project.
As CNES points out, France has been messing around with balloons since the 1960s. Today the CNES has 60 staff working with balloons, the world's second-largest such program after the USA's efforts.
NES will contribute to ongoing balloon flight analysis and to the development of next-generation balloons. CNES will receive assistance from Google to conduct Strateole-type long-duration balloon campaigns, similar to the Concordiasi project in 2011 but with a wider stratospheric coverage.
France also has experience with Loon-like experiments having worked on the Concordiasi project, a ballooning experiment that saw craft with very long intended flight times launched in Antarctica between 2008 and 2011.
Google and CNES will work on new balloon designs and plan test flights together. There's no particular goal here: the two says they'll "be working together to give new momentum to research efforts in this area". But both organisations agree that balloons have the potential to deliver internet access to remote and otherwise hard-to-service areas, for the betterment of all. ®
Sponsored: Becoming a Pragmatic Security Leader