Cisco: Think we're a lawsuit-hurling villain? 'Complete garbage'
'We have 13,000 patents at Cisco, 13,000 patents...'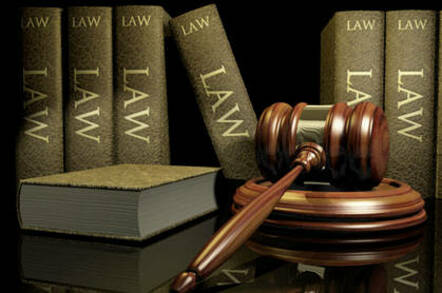 Anyone that paints Cisco as a sueball-slinging bully boy that flexes its legal eagles to stem rivals' innovation is talking "complete garbage", or so says its president of development and sales.
The denial comes after Cisco last week filed several lawsuits in the US to "stop" Arista's "repeated and pervasive copying of key inventions" supposedly dreamed up by the white coat brigade in the labs.
The response to El Reg from Arista CEO Jayshree Ullal was one of disappointment that its networking competitor had resorted to litigation "rather than simply compete with us in products".
But talking at the Barclays Global Tech Conference, Rob Lloyd, development and sales bigwig at the benevolent networking beastie, hit back, saying: "We have 13,000 patents at Cisco, 13,000 patents...
"This is the second time since I joined Cisco that we have sued anyone over an infringement of our patent. The last time was 11 years ago," he added.
"So, if anybody wants to portray us as a company that uses our size and tries to slow things down, and slows down innovation by suing people, it's absolutely false, that's complete garbage. OK?"
Er, yes, OK.
Cisco is no stranger to patent infringement, having found $490m with Googorola to settle a case brought by TiVO, although compared with say, Apple, it's a relative novice.
Lloyd continued that a competitor, presumably Arista given the context, was telling customers that it "didn't have to compete with us in a normal way".
"Finding that a number of Cisco patents - invented by former Cisco employees - were fundamental in the development of our competitors' technology, we think that has to stop," said Lloyd.
In the suits filed in California, Cisco claimed Arista stepped on 12 patents as well as allegedly infringing copyright on its code and platforms.
The legal spat is not to protect market share, the exec insisted, as he rolled out stats that show Cisco's nearly 80 per cent market share of 40GB modular switches, up 9.7 per cent on last quarter.
No date for a hearing has yet been set. ®
Sponsored: Minds Mastering Machines - Call for papers now open