Dell draws Midokura into Open Networking project
Adds network virtualisation on OpenStack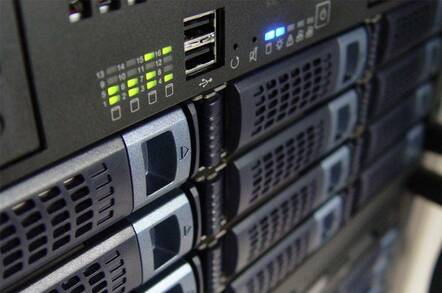 Dell has expanded its Open Networking initiative with the addition of network virtualisation (NV) specialist Midokura.
Under the partnership, Midokura's MidoNet software will become part of Dell's Open Networking reference architecture, and the two vendors will cooperate on marketing under a global reseller agreement.
Vijay Valayatham, Dell's sales boss for Australia and New Zealand, said it's a continuation of a strategy that begun in January 2014 when the company signed network OS vendor Cumulus Networks to its Open Networking project. As Valayatham told Vulture South in April, OpenStack is of no use if it needs a bunch of PhDs to operate.
The strategy that Midokura plays into, Valayatham told The Register ahead of the launch, is to bring the kinds of capabilities used in the hyperscale cloud giants – Google, Facebook, AWS and Microsoft – into the hands of second tier data centre operators and service provider clouds.
MidoNet gives Dell a strong network virtualisation overlay to the OpenStack environment, Valayatham said. "What we're seeing in cloud infrastructure is that the benefits the hyperscale cloud providers derive from OpenStack and network virtualisation – those benefits are now being ported to the enterprise, to a broader user base."
The economics of the open-source cloud environment need to be brought to commercial environments, where he said OpenStack historically has a limited adoption.
The deal also reflects the growing maturity of the available solutions, he said, adding that carriers and cloud providers aren't only chasing economic benefits: "They don't want to be locked out of the innovation that's happening in the open source world."
The network is the last piece of the compute stack to go through the disaggregation of once-proprietary platforms, Valayatham said.
Beyond the Midokura partnership, Valayatham said, there will be scope for other network virtualisation partnerships in the future.
"We have our eyes on some network virtualisation overlay platforms that have a deeper understanding of the physical infrastructure," he explained. "Today's network virtualisation platforms largely ignore the physical topology."
Virtualisation platforms that talk more directly to the merchant silicon's capabilities on a bare metal switch could make sense, because there will be cases where the network needs better optimisation, so Dell is "exploring partnerships in those areas." ®
Sponsored: Minds Mastering Machines - Call for papers now open