Daisy Group asks exec newbie to deliver managed services glory
Yes El Chan, you were RIGHT, our next CEO will be Neil Muller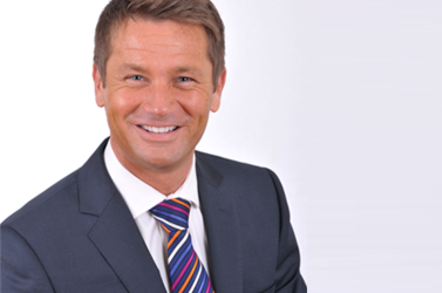 Beefing up the tech supply and ICT managed services side of the house will be the major tasks handed to Daisy Group's incoming CEO Neil Muller.
As exclusively revealed by The Channel, Muller is set to take the reins of mid-market telco-come-IT-supplier Daisy from next year when the business is taken private again, and once he exits his post as Computacenter UK MD.
Both AIM-listed Daisy and Muller had refused to comment to us but broke their silence today in a stock market filing, confirming the appointment and the primary areas of focus for the newbie.
Riley said Muller will spearhead growth in ICT, "especially" the managed services portfolio, which is an area that he knows well from his time at Hatfield-based Computacenter.
"We are now perfectly positioned to become the major force in the SME and mid-market IT and communications industry," claimed Daisy bigwig Matthew Riley, who is moving to become exec chairman.
Riley will "remain active" in the business, as he is expected to continue identifying acquisition targets - he has overseen 46 since he founded Daisy Communications in 2001.
Muller will be based at the Reading offices which houses more than one hundred staff and is the main centre for the managed services operation.
"The converging world of telecommunications and IT represents a host of opportunities," said Muller in a canned statement.
Only this week, Daisy confirmed the previously agreed 185 pence-per-share offer from a consortium led by Riley had been declared unconditional. The deal values the business at £494m.
The company, which operates 16 sites and employs over 1,500 staff across the UK, turned over £352.7m in sales in the year to March, flat on the previous year and recorded a net loss of £15.6m versus £16.4m in the prior year. ®