Pricey buys pay off for shape-shifting Alternative Networks
Growing tech portfolio steadies AIM-listed telco biz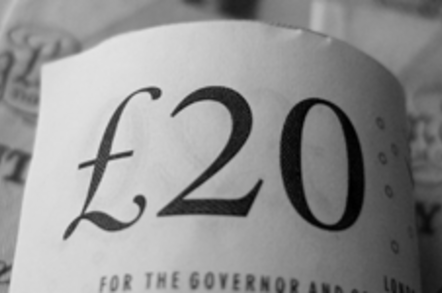 Revving up the acquisition engine got previously misfiring B2B comms and tech outfit Alternative Networks' top line motoring again, but some resulting cost hikes dampened the bottom line.
The AIM-listed firm reported a 20 per cent sales bounce to £137.8m for the year ended September, and it returned to organic growth, albeit at a modest one per cent rise in a "highly competitive market".
Tech suppliers Control Circle (CC) and Intercept IT (IIT), both bought in January for more than £50m, contributed £23.6m to turnover during their time on board. The buys increased group cross-selling and beefed up the tech side of the house, Alternative said.
We've made "reasonable progress on integration with the back office functions of finance, marketing, HR and IT all quickly integrated. The professional services and some operations teams have been combined, and the client management teams have been integrated. As a result of the integration to date we have five per cent fewer staff, in spite of increasing the sales teams by four heads", said the company
The Advanced Solutions division, where the acquired businesses sit, grew revenues 65 per cent to £62.7m compared with £37.9m a year ago. Organic sales were up £1.2m, or three per cent.
Alternative said CC and IIT sales were up ten per cent and 18 per cent respectively from the corresponding period last year.
The Mobile side of the Telephony Services business was up four per cent in sales to £43.8m. The firm said it nabbed market share from rivals and upped the contract base by 12 per cent to over 91k subscribers.
In the Fixed Line sub, revenues fell nine per cent to £31.3m in line with a shrinking carrier market and as customers migrate from digital and analogue voice to IP services.
Group gross margin expanded to 41.2 per cent from 39.2 per cent due to a shift to higher margin services and improved mobile terms.
Operating costs jumped to £45.27m from £32.39m, due to acquisition expenses, and a near doubling of amortisation. This left an operating profit of £11.5m, versus £12.38m a year earlier.
Profit before tax came in at £10.36m, and after HMRC got its slice, the net bottom line stood at £8m, down 17 per cent on fiscal 2013.
Given the acquisitions, the year was billed as "transformational" by the company. CEO Ed Spurrier said it is chasing down larger customers, boosting sales efforts across the group, and monitoring the market for managed and hosting services, which offer the "best prospects for growth".
Making chunky buys is no walk in the park, with integration zapping management time and customer attrition a danger, but Alternative seems to have made the deal work so far, so maybe the eye-watering price paid for each is looking more justifiable. ®
Sponsored: Becoming a Pragmatic Security Leader