EU bangs drum over its openness rules – from which it is exempt
I am a private citizen with rights. You are the great unwashed. He is a secretive lobbyist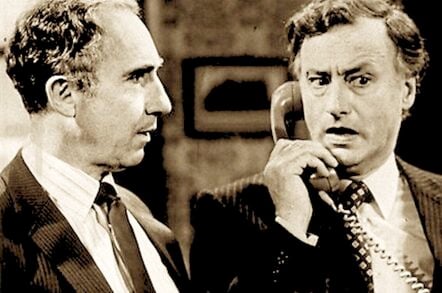 The European Data Protection Supervisor (EDPS) might be all about privacy, but has warned politicians and public figures it will not be helping protect their dodgy deals.
The EDPS' new guidelines for public bodies encourage EU institutions to balance transparency in the interests of the public against the data protection rights of individuals when managing declarations of conflicts of interest.
The new EDPS, Giovanni Buttarelli, said that public trust was important in such institutions: "By taking data protection fully into account, EU institutions can ensure openness and transparency and better manage declarations of interests in a fair way, demonstrating the independence of those working for them as well as exercising a duty of care towards them."
The guidelines stress that public figures and political appointees acting in a public capacity, such as EU commissioners, MEPs, members of the Court of Auditors, senior staff at agencies or supervisory boards, have to accept that they will have less right to privacy than the average citizen.
However it's not a free for all. The non-binding guidelines say there should be "a presumption that publication is not necessary, unless the institution can demonstrate that publication is required, in view of the tasks or the main job of the category of person in question".
It further adds that merely having a legal basis for publication is not sufficient; institutions must show that publication is "truly necessary".
In all cases, institutions should document how they reached a decision.
The EDPS says that there is clearly a legitimate public interest in knowing that any potential conflicts of interest are monitored, especially in those who make or influence decisions affecting the public or involving the expenditure of public money. He added that publishing certain declarations of interest could even help foster trust in the EU institutions. ®
Sponsored: Detecting cyber attacks as a small to medium business