NGINX scores $20 MEELLLION to remind people it sells stuff
All web servers are not created equal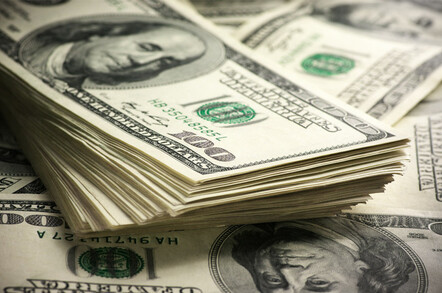 Web-server-maker NGINX has a tricky problem: its software is used by the likes of Netflix and Dropbox, it can claim 40 per cent of the world's top 1,000 web as users, but that ability to operate at extraordinary scale isn't translating into the hoped-for level of sales of its commercial products and services.
The for-cash stuff, says CEO Gus Robertson, just isn't that widely known: folks associate the company with its open source server and don't pause to consider the company's paid offerings.
A new US$20 million injection from NEA is hoped to change that, by funding expansion into new offices around the world and general drum-beating.
One tune Robertson hopes will be heard long and loud is NGINX's ability to talk directly to applications so that less chat reaches application servers and less load balancing is needed to direct traffic inside a network.
Robertson reckons that there's a server fleet reduction and dedicated appliance doom scenario waiting to be played out inside plenty of businesses. And not just hyperscale web operations: seconds matter for any web application and NGINX thinks it has a shot and speeding up just about anything reliant on HTTP.
The new cash will give the company the resources it needs to tell that story to the world.
It should find receptive ears: hardly and hour passes in which The Reg isn't reminded – for the gazillionth time – how important it is for online businesses' sites to load real fast and not be painful to use. If NGINX can capture the attention of a few folks who imbibe that mantra, its backers may just have spent $20m wisely. ®