Fujitsu boss: UK's 2015 elections won't make any difference to us
'They know they need the big companies' says EMEAI chief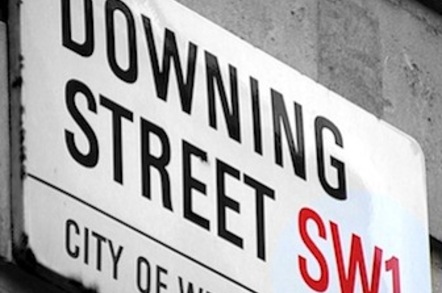 Interview The UK government is unlikely to make any drastic changes to its IT acquisition strategy no matter who scrambles into Number 10 next May, the European boss of public sector IT giant Fujitsu predicts.
Yet the Japanese-owned firm is still striving to ramp up its private sector business as part of its worldwide restructure put in place earlier this year.
Presumably Duncan Tait, the former UK boss who took over the EMEAI role in April as part of the restructure, likes a challenge.
Speaking to us at the vendor's customer event in Munich late last month, he put some flesh on the bones of the plan, pointing to European mega-companies and the defence sector as major targets for the firm.
First, however, we shared a wistful moment. Some people end up in the tech business because they love business. Some end up in the tech business because they love tech. For Tait there never seems to have been too much of a distinction.
"I got fascinated by business when I was a kid growing up in a newsagent shop. I put in place this system for my mum and dad. 'Digitalised' we would call it now. In those days we 'computerised' our newsagent's shop."
"The first one was a complete mess actually. Then we put in Apricots. The first one had CPM, the second was MS-DOS. Beautiful doing all that stuff." Tait argues that it introduced him to the work ethic early – although it gave him a lifelong aversion to early starts.
Fast forward 30 odd years and Tait is still having to grapple with early starts. This time the business challenge is being part of the top tier of execs charged with putting in place a once-and-for-all restructure of the sprawling Japanese giant, that has previously seemed confused about whether it's a hardware or services company, a private sector of public sector specialist, or even whether it's actually Japanese or German. Or even British, if you still hanker after the ICL element of its heritage.
Last time we spoke to Tait he was heading up the UK business. At the time 55 per cent of its revenue came from public sector, down from 70 per cent a few years earlier. He said the split was now about 50/50 in the UK and across EMEA. However, approaching the industry average of about 30/70 in favour of private business means much harder work.
We're guessing the turnaround plan doesn't include jettisoning paying contracts to rebalance the public/private balance.
So, where will he find those private customers and how will be reel them in? And, frankly, why should they bother?
For Tait, the key target is the top 100 companies HQ'd in Europe.
"They spend $160bn per annum. And that's their external IT expenditure – of course, because I like to do a little bit of outsourcing now and again, I might say the market size is even bigger.
"Can we work with 100 all at once? No, but we've zeroed in on a small number of clients where we believe their ICT expenditure is significant and that we have the right to play."
That raises the question of why they would want to play with Fujitsu now when they didn't before. That's the issue April's restructure addresses, argues Tait. "There's a small group of us now who make this company work for our global clients."
"Now to make our company work for a global client I only need to speak to at max four people. I might need to ring (Chikafumi) Urakowa-san who runs Japan as a region. I'm probably going to have to talk to Bob (Pryor) in North America, and (Tatsuya) Tanaka-san who runs Asia."
Just how far down the agenda has the restructure kicked the smaller firms and channel partners that Fujitsu has been nurturing over the last few years?
Sponsored: Becoming a Pragmatic Security Leader