Virgin Media's ad fibs EXPOSED by bitter rival BT
Blighty watchdog punishes cable ISP for 'misleading' customers with savings claims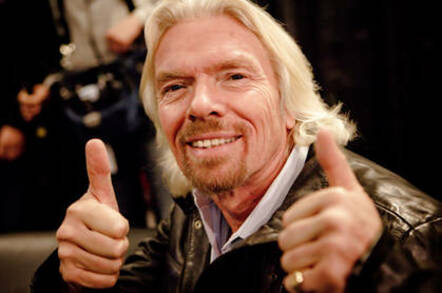 BT successfully convinced Britain's advertising watchdog to admonish rival ISP Virgin Media for "misleading" its customers with unsubstantiated savings claims.
The cable company failed to defend itself against three separate complaints filed by BT, which had griped about five national press ads and one posted on Virgin Media's website.
BT argued that the Liberty Global-owned UK telco had misled subscribers with savings deals for its so-called "Starter Collection" product.
The Advertising Standards Authority said:
We understood that all existing customers, outside of the time limited discount period paid the higher reference price and that existing customers who upgraded their service or switched from one package to another paid the higher reference price.

However, the ads were targeted at new customers and presented the savings claims as relating to the price paid by new customers who signed up to the advertised Starter Collection. In that context, we considered the fact that existing customers would pay the higher reference price was not sufficient to establish the higher reference prices quoted in the ads.

Because we had not seen evidence that new customers had paid the higher reference prices of £18 and £20 per month for the advertised "Starter Collection" on initial registration, we considered the higher reference prices had not been established sufficiently. We therefore concluded that the presentation of the advertised offers was misleading.
The regulator also agreed with BT, which had complained that Virgin Media had "encouraged consumers to make a transaction decision within a limited time period".
Such a tactic was misleading, the ASA ruled. Virgin Media also failed to make the duration of the advertised offers clear, it added.
The ISP was told that the ads must not appear again in their current form.
"We told Virgin Media Ltd to ensure ads did not mislead consumers about the time limited nature of advertised offers. We also told Virgin Media to ensure that closing dates were made sufficiently clear and to ensure that savings claims were not likely to mislead consumers," the watchdog said. ®
Sponsored: Becoming a Pragmatic Security Leader