AWS control freak can now manage ON-PREMISES servers
Reverse hybrid cloud with a double twist!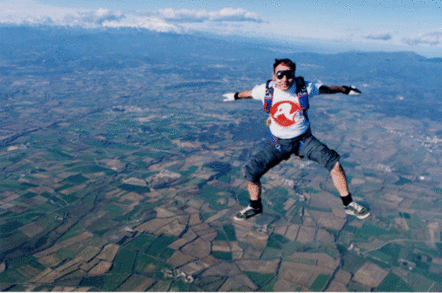 Apologies if you're tired of the word "disruption", but please tolerate it just one more time because Amazon Web Services has just done something mighty disruptive: allowed its OpsWork control-freak-as-a-service to wrangle on-premises servers.
OpsWorks is an infrastructure automation tool that aims to make it easier to deploy applications, through tricks like scaling of cloud instances, automated provisioning of storage and databases, and package installation.
Until Monday, those tricks applied only to AWS resources.
But the company has now announced that OpsWorks can "deploy and operate applications on any server with an Internet connection including virtual machines running in your own data centers."
It doesn't look hard to pull off this trick: AWS says you'll need to install its command line interface tool and an OpsWork agent for each on-premises workload you want to manage. Next fork over "$0.02 per hour for each on-premises server you use under this arrangement.
Almost all discussions of hybrid cloud have, hitherto, imagined that on-premises workloads would stretch into the cloud. Microsoft and VMware certainly think along those lines, promoting the fac that their respective System Center and vCenter control freaks can treat cloud servers as if they were on-premises servers, but generally imagining that one's own bit barn is an organisation's heartland.
AWS seems to be thinking the other way, suggesting OpsWork will allow its users to address on-premises resources.
That kind of reverse hybrid thinking has the potential to be very disruptive. Microsoft and VMware don't have much incentive to indulge in it, but Google does. As do the likes of Rackspace and Digital Ocean.
Throw in AWS' tendency to go deeper and broader with its products and OpsWork's on-premises extension has the potential to be a very significant move.
Perhaps even a disruptive one. ®
Sponsored: Becoming a Pragmatic Security Leader