PlayStation Network blasted offline AGAIN. Just not Sony's decade
Lizard Squad: We did that, we did that!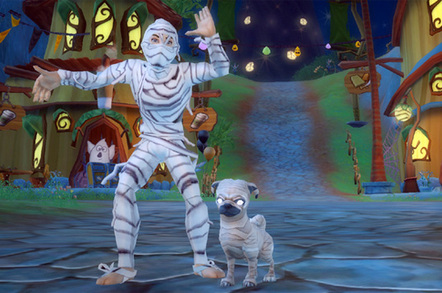 Sony's PlayStation Network has suffered yet another outage: the PlayStation store went titsup in the early hours of Monday, UK time.
Hacktivist group the Lizard Squad claimed responsibility for flooding the servers off the internet using a distributed denial-of-service attack.
The PlayStation giant said on its Twitter account that it was attempting to bring its collapsed PSN store back online. However, it was still spitting out a "page not found" error until roughly 1000 GMT on Monday.
PSN update: we are aware of the issues some users are experiencing, and are working to address them. We'll keep you updated.

— PlayStation (@PlayStation) December 8, 2014
The timing of the hack comes after Sony celebrated its game console's 20th anniversary at the weekend.
Sony has also been struggling to get its movie studio back up and running, after a monster attack on that network.
In that instance, malefactors hacked into Sony Pictures' systems, before leaking the personal information of 47,000 people, including their staff security numbers, home addresses, salary details and emails. Unreleased films and scripts were also nabbed by the miscreants.
PSN Login #offline #LizardSquad

— Lizard Squad (@LizardPatrol) December 8, 2014
In August, the Lizard Squad claimed it was behind a Distributed-Denial-of-Service (DDoS) attack on Sony's PSN. ®