A nation of CODERS? Yes, says UK.gov, and have some cash to do it
School leavers offered bursary to study maths (as long as they teach!)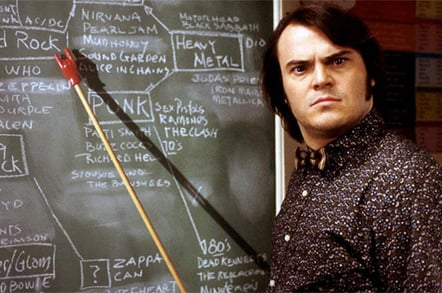 A National College for Digital Skills is to open in London in 2015, as part of a raft of government measures announced on Monday intended to improve Blighty's economic output.
The college aims to teach digital and coding skills to 5,000 learners within five years, and will focus on "higher level technical provision, through a range of qualifications and apprenticeships".
It will work with employers' network the Tech Partnership, which includes the Bank of America Merrill Lynch, Deloitte, Gamesys, Henderson Global Investors, IBM, King, Oracle Academy, and the Raspberry Pi Foundation. The partnership has so far received £18m in government funding.
Individuals working in science, technology, engineering and mathematics, contribute twice as much to national productivity, according to a report by Deloitte cited by the government.
The government is also throwing a further £67m to train 17,500 maths and science teachers, by bribing offering school leavers a bursary to study maths or physics at university in return for a commitment to become a teacher. It is also offering a £25,000 tax-free bursary for graduates with a first-class degree.
David Cameron said today: "There's no secret to success in the modern world. If countries are going to win in the global race and children compete and get the best jobs, you need mathematicians and scientists - pure and simple. So today, we commit to deliver more maths and science teachers."
In September, the government introduced coding to the national curriculum for five year olds.
As such it has announced further plans to work with 02 and Google to provide resources and training for primary and secondary teachers. ®