HP or Carbonite? Hmmm. HP or Carbonite? Carbonite!
Meg Whitman's chief strategy man scrams to cloudy storage biz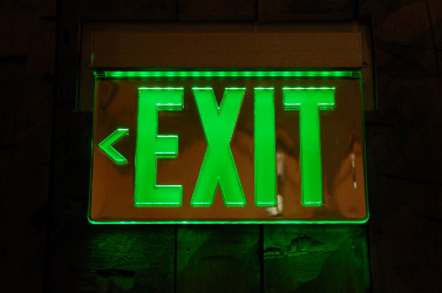 Do you stick around to help a creaking tech titan rediscover its mojo, or scram for pastures new at a storage upstart? These were seemingly the only options on the table for HP's chief strategy officer Mohamad Ali, who opted for the latter.
After two years and four months, Ali has quit HP to become CEO and president at NASDAQ-listed cloud and hybrid back-up and recovery services company Carbonite.
In a gushing statement, Todd Krasnow, Carbonite lead independent director, said:
Mohamad's compelling track record of leadership, operating expertise and industry vision, across companies big and small, is exactly what we need.
He landed at HP in September 2012 while CEO Meg Whitman was still dealing with the fallout from her predecessor Leo Apotheker's ham-fisted attempts to sell off the PC business en route to making the company a software and services firm.
Ali reported to the CEO and no doubt had a hand in the decision to split HP into two distinct Fortune 50 firms, Hewlett-Packard Enterprise and HP Inc.
As is customary in these situations, Ali issued a PR blurb talking about Carbonite's "powerful offering" and that it is ready to suck up the opportunities in cloud and hybrid storage "all over the world".
Ali is to pick up a base salary of $375k and signing-on fee of $500k - which he'll need to pay back if he hands in his notice within the next year, according to an SEC filing.
Carbonite was the subject of a take-over offer from cloud provider J2 Global this week when it tabled a bid of $15 per share, valuing the company at a little over $400m.
Ali replaces Carbonite co-founder David Friend who will now serve as exec chairman. ®
Sponsored: Minds Mastering Machines - Call for papers now open