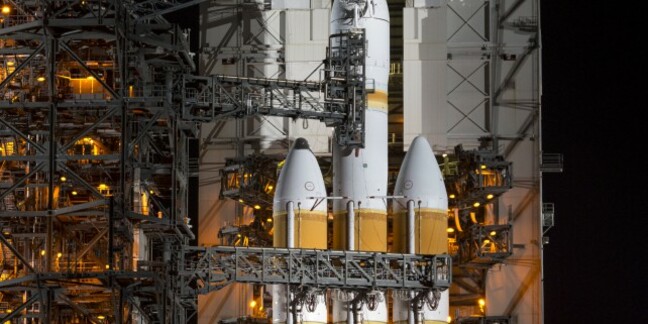 NASA's potentially Mars-bound spaceship is set for its first test flight today, with a 70 per cent chance of good weather for the blast-off.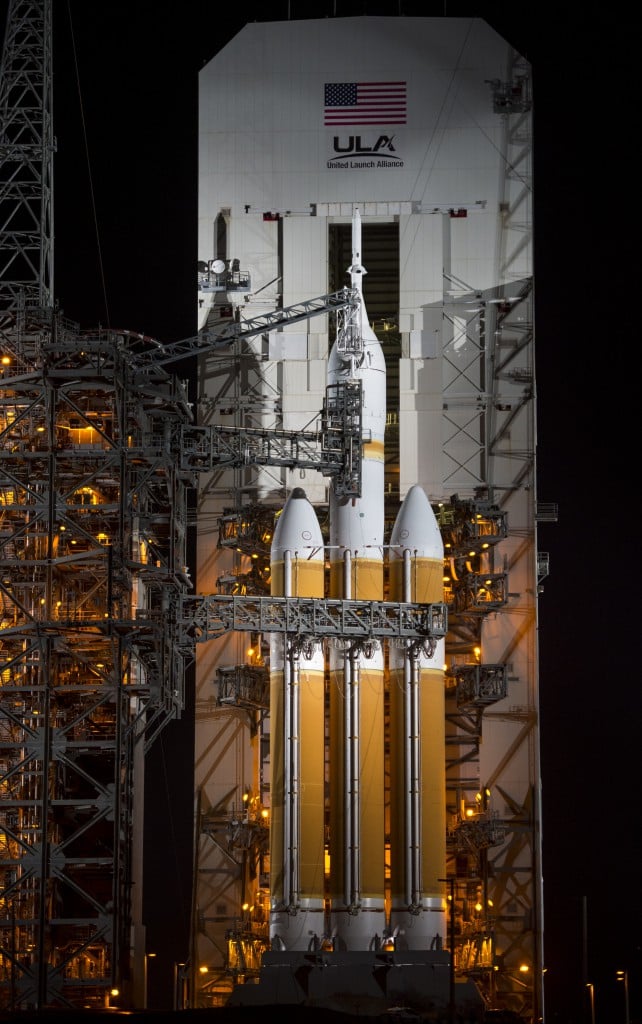 The space agency has just finished fuelling up Orion, which it hopes will be the successor craft to Apollo and will carry astronauts to the Moon, asteroids and the Red Planet.
For this first test, ETF-1, Orion will be unmanned, blasting off on a Delta Heavy rocket from Cape Canaveral for an elliptical orbit of Earth that should see it power through the lower Van Allen radiation belt and hurtle back home at around 20,000 miles an hour.
This should allow mission control and project runners from manufacturer Lockheed Martin to assess various techs on the craft, including its mega-heat shield and how well it stands up to cosmic rays in space.
The shield will be subjected to temperatures of 4,000 degrees Fahrenheit coming through the atmosphere, a touch off the temperature it would hit on a return trip from the Moon, which is around 5,000 degrees, but still twice as hot as molten lava.
The boffins will also be hoping that they get a good read on how much current shielding can protect humans and sensitive electronics from the radiation outside the protection of our friendly neighbourhood cover of highly energetic charged particles, the lower Van Allen belt.
On its way back to Earth, Orion will test its 11-parachute deployment system, which should see the reusable craft land in the Pacific Ocean for NASA and the US Navy to pick up.
Preparations are going ahead this morning for the launch with the weather forecast at a 70 per cent "go" for liftoff. United Launch Alliance has just finished fuelling the Delta IV Heavy rocket with liquid hydrogen and liquid oxygen, ahead of its scheduled blast off at 12.05pm GMT. ®
Sponsored: Webcast: Ransomware has gone nuclear