Permabit: Wham, bam, box of data shrink SAN... for NetApp E-Series only
Partner programme progressing pretty pleasingly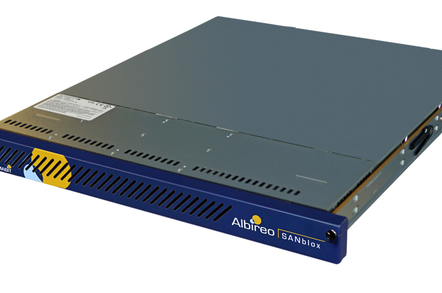 Permabit has made its SAN data shrink box available to NetApp users. But don't get your hopes up - it's for the E-Series arrays.
The Albireo SANblox appliance sits in front of a Fibre Channel-connected SAN array and dedupes and compresses the data flowing into it and, we hope, rehydrates the data on the way out.
Permabit said it was qualified for NetApp's EF550 when the product was launched in September, and has now joined the NetApp Alliance Partner Program, saying it "will collaborate with NetApp to deliver SANblox with NetApp E-Series storage systems".
SANtricity, the E-Series OS, has no native dedupe capability. Permabit says E-Series customers will be able to "increase the capacity of their data storage systems by [up to] 6X, reduce cost up to 85 per cent and increase performance up to 400 per cent".
Sounds good and I guess many users would like that on tap.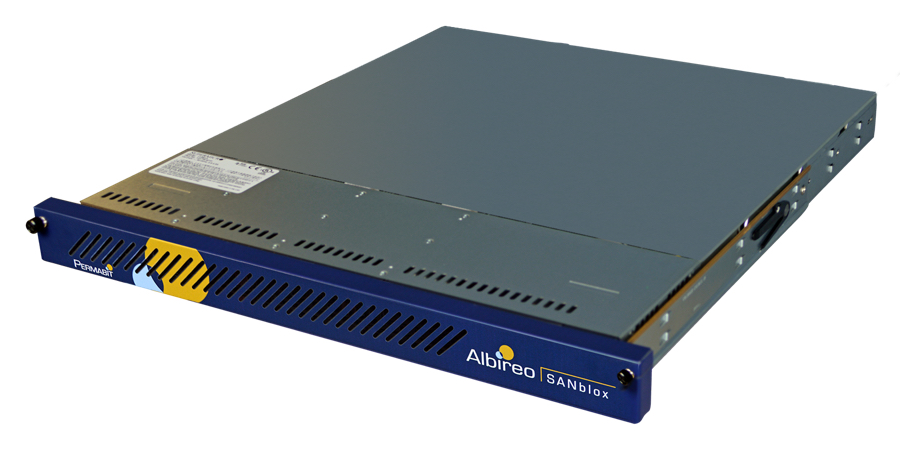 The Albireo SANblox sits in front of a Fibre Channel-connected SAN array
The company also has an alliance with EMC, being in the Select Program. EMC sells SANblox, we're informed, through its sales and reseller channels, for attachment to new and existing EMC Fibre Channel arrays.
No doubt FAS ONTAP systems aren't included in the Permabit NetApp partnership because ONTAP has its own deduplication. ®